Perfect Summer Date Ideas
Hang on for a minute...we're trying to find some more stories you might like.
It is the time of year for fireworks, beach trips, and hot weather.
Summer is the best time to kick back and relax with a boyfriend or girlfriend. There are many unique dates to do that fit any price range and time. From relaxing to exciting the various dates can accomplish any type of date you are looking for. Below are the perfect summer date ideas for places around and in Hershey, Pennsylvania.
Picnic: If you are looking for a relaxing date, a picnic is a great date for a sunny day. Grab a blanket and some food and find the perfect spot to enjoy the moment. Perfect foods for a picnic include strawberries, pizza, and peanut butter sandwiches. Parks such as Shank Park and Gelder Park are ideal spots in Hershey for a picnic.
HersheyPark: HersheyPark is full of amusement rides, waterparks, and arcade games. Ride Skyrush and see a view of the whole town of Hershey with your hands up in the air smiling with your significant other. Enjoy a bag of kettle corn popcorn from a station throughout the park that is freshly made.
Imaged above is the Hershey Park water park in Hershey, PA. The best places to run around and cool off in this summer's hot weather.
Mount Gretna: Mount Gretna is a beautiful maintained lake in Mount Gretna, Pennsylvania. It is the perfect place to spend the day in a lake full of diving boards, high dives, and canoeing. The Jigger Shop is right near the lake and a perfect place to share an ice cream dish with your boyfriend/girlfriend.
Imaged above is the high dive and giant swing at Mount Gretna. Prices for a daily admission is 19 dollars per person and after 4:30pm they cost 14 dollars for the twilight swimming.
Mini Golfing: If you're looking for a cheap way to get out of the house this summer, mini golfing is the perfect date for you. While mini golfing can be cute, it can also offer you a chance to have a competition with your girlfriend/boyfriend. Places such as Adventure Sports in Hershey, Pennsylvania offer arcade games and ice cream after or before you finish the 18 holes.
Ice Cream: Ice cream is the ideal treat for this summers hot weather. Share an ice cream cone or dish with your significant other while enjoying the summer weather. Perfect places to go include Annie's in Campbelltown, PJ Scoops in Hummelstown, and Phillip Arthur's in Hershey.
Concerts: Living in and around Hershey gives you the benefit of being able to attend the many concerts held at the Hershey Stadium. HersheyPark Stadium holds a wide variety of concerts for any music taste. For a more expensive date, go dance at a concert in HersheyPark Stadium to your favorite music.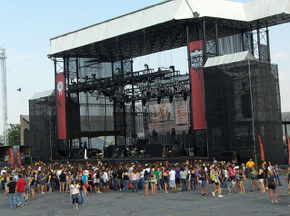 A ticket to get into the HersheyPark Stadium concerts can range from 20-100 dollars depending on where you want to be located. Various artists such as Luke Bryan, Zac Brown Band, and Blink-182 come to play at the stadium.
Drive-In Movie: A drive in movie is the best type of date for relaxing and enjoying a movie with your significant other. Places such as Haar's Drive in movies in Dillsburg will be open this summer.     
Hiking: On a warm summer day take some time to hike out in the sun. There are many places where you and your significant other can go hiking at such as Shank Park, Gelder Park, Mt.Gretna, and Conewago Recreation Trail (all located in and around Hershey, Pennsylvania).
First Friday: First Friday is the perfect date idea to get in touch with the arts, eat some good food, and shop. The celebration has boutiques, restaurants, art galleries, artisan studios, museums, performing groups, professional theater, symphony orchestra, and an art college that show off Lancaster's arts community.
Museums: A great date idea is going to see history or art with your significant other. The Hershey Story is a museum in Hershey, PA that tells all about the town's past and Milton Hershey. Landis Valley Museum is full of exhibits about the Pennsylvania German material, culture, history and heritage from 1740 to 1940.
The Hershey Story is right downtown Hershey in the heart of town. The Hershey Story tells the history of the town and costs $12.50 for admission.
About the Writer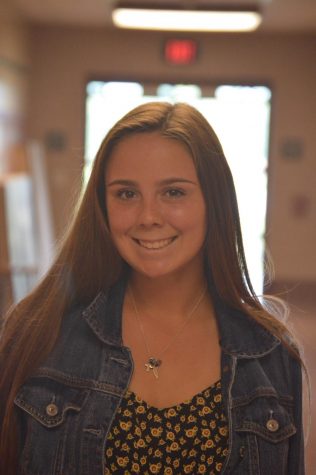 Elaina Joyner, Reporter
Elaina Joyner is a reporter that specializes in photography. She is a senior at Hershey High School and has been a part of the Broadcaster for three years....