The Walk for Clean Water Returns to HHS
Carly Carrasco, Reporter
March 22, 2017
Six hundred sixty three million people around the globe lack one of the necessities of life: clean water.
Hershey High School will hold the second annual Walk for Clean Water on April 9. This event is a student-led effort to make clean water available for communities around the world. Join the walk and donate to make the water cleaner step by step.
The event is 3.75 miles to represent the average distance that women and children must walk every day to collect water. People from all over our community attend this event to raise money to support access to clean water. One hundred percent of the money raised will go to building freshwater wells in developing nations.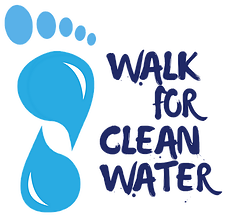 The club responsible for this walk is Key Club, a student run community service club at HHS avaliable for all students. The president and vice president, Erica Wang and Michael Miller, collaborated with Key Club members and the Thirst Project to create an event that will fundraise for the children, mothers, and fathers of the developing nations.
Last year the event raised $17,579.49, according to Walk for Clean Water. The goal for 2017 is $24,000, said Miller.
The Walk for Clean Water started in 2016 when co-founders Michael Miller and Erica Wang decided to make a difference.
"When I first heard about the water crisis from Thirst Project, I was shocked and was inspired to take action. The fact that nearly one billion people don't have access to clean water is astonishing," Miller said. "It's not something you'll hear about on the news, but it's so incredibly important because young people across the country are fighting to end the crisis. We kind of just asked what starting a movement here in Hershey would look like, and thus Walk for Clean Water was born."
The people of these developing nations will walk hours for dirty water. This water has led to multiple diseases and is very dangerous to drink. Installing the wells will allow access to clean drinking water. It will also cut down on the amount of hours taken to fetch the water, so the children and women will have time to get an education or go to work.
Just one of many people responsible for this movement is Evan Wesley, the Chief Big Kid. Wesley is a part of the Thirst Project, an organization is responsible for the building 920 water wells from traveling all over the world. According to Wesley, this Thirst Project is possible because it's a nonprofit, YOUTH activism organization. It is a growing movement of high school and college students who have fundraised for wells to be able to be built.
On March 6, 2017, Wesley came to HHS to talk and to share all about the project. He explained how the people of the developing nations were struggling because of this world crisis. According to Wesley, using the water in any way, including drinking and cleaning, can lead to deadly or painful diseases.
HHS Key Club organizers of this event ask Hershey students and community members to join the walk and donate to make the water a little bit cleaner step by step.
"We walk so they don't have to," said Wesley.