Quebec shooting leaves six dead
A place where many come to look for light in life became a place of horror and havoc.
On January 29, 2017, an armed gunman entered a local mosque in Quebec City, Canada, where he is responsible for injuring eight people and killing six. According to CNN, Quebec police report that the gunman wore black and shot into the dozens of worshipers, including families. The police are investigating whether this was an act of terrorism against Muslims.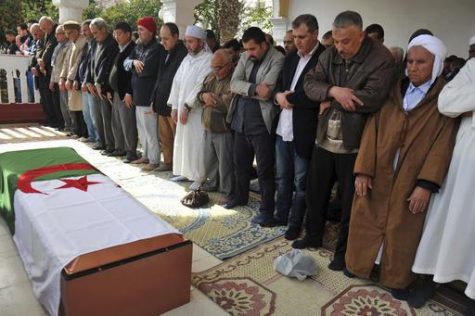 Twenty seven-year-old Alexandre Bissonnette, the suspect of the crime, was a student at the University of Laval where he studied social sciences, according to CNN. Bissonnette faces six counts of first-degree murder and five counts of attempted murder charges.
According to Independent, three of the six men who died were "Azzeddine Soufiane, a 57-year-old grocer; Mamadou Tanou Barry, a 42-year-old cosmetics company technician; and 39-year-old Ibrahima Barry, who worked in health insurance…"
Justin Trudeau, Prime Minister of Canada, called the attack a "cowardly attack on Muslims."
Bissonette, according to CTV News, considers himself a far-right nationalist and white supremacist with anti-immigration ideologies. He has been identified as a person with large discontent with the left.
Ian Carter, lawyer, said, "We don't know what the motivation is on this attack, and that is a key element of with respect to any of the terrorism offences." He also added, regarding Canada's terror attacks in general, that, "Canada's terrorism offences have primarily been applied in cases where attacks were planned but never carried out."
Muslim leaders in Montreal "called on society and government to address root causes of discrimination, bigotry and Islamophobia [after the attack]," according to the Montreal Gazette.
Trudeau, according to the NY Times, said "Muslim Canadians are valued members of every community and wherever they live they deserve to feel safe; they are home here."
Former classmate, Jean-Michel Allard-Prus, said that Bissonnette "has right-wing political ideas, pro-Israel, anti-immigration. I had many debates with him about Trump. He was obviously pro-Trump."
Although this crime may seem like an act of hate, the motive is unknown.
"The Eiffel Tower went dark at midnight local time as a tribute to the victims," ABC News reported.