Kylie Jenner Releases Valentine's Day Makeup Teaser
The makeup world has a new icon, and her name is Kylie Jenner.
On January 25th, Kylie Jenner released a teaser of her Valentine's Day makeup collection to her millions of Snapchat and Twitter followers. The new collection includes new lip kits, new eyeshadow palettes, and her first release of blushes. The collection is set to release on February 3rd, at 3 p.m. PST.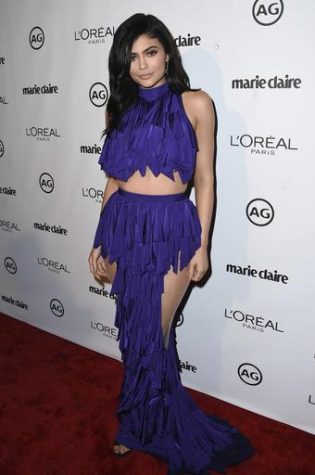 The first of many teasers was two new lip kits. One is named Valentine, a bright and pigmented fuchsia. Second is Head over Heels, a dark burgundy with gold sparkles. Similarly, both box designs feature sparkly red drips on the box, and the lip liners have hearts on the caps.
Also, the collection brings back a popular buy, the minis. This mini collection reintroduces popular classic shades such as Maliboo, Posie K, and Mary Jo K. The minis also contain a few new colors, called Apricot, a nude color, and High Maintenance, a dusty pink.
Also introduced was a release like none by Kylie Cosmetics: Kylie's Diary. Kylie's Diary is a massive blush and eyeshadow palette. This is Jenner's first release of blushes ever. Both blushes appear to be more natural and are to be used for everyday wear.
The eyeshadow palette includes nine new colors, a mix of mattes and metallic shades, and a mirror. The shadows are called Bae, Heart Breaker, Make Me Blush, Sweet like Candy, Love Potion, Be Mine, Heart Eyes, Romance, and Loves Me Not.
But Jenner didn't stop there. She also shared the release of three Valentine's Day kits. Each kit includes two lip products, one matte and one gloss, and two eyeshadows.
The first is the Kiss Me kit, which contains Dirty Peach and Poppin gloss, and the Sweet Thing and Main Squeeze eyeshadows. The second is the Sweet Heart kit, that has the Dolce matte and Literally gloss, and the Baby and Love Letter shadows. Lastly, Smooch comes with George and Da** Gina gloss, and the Poison Berry and In Love eyeshadows.
Jenner's teaser caused a frenzy on social media over the collection, which will be released February 3rd at 3 p.m. PST.