Chocolatetown Feels Blue
A cup of coffee in hand, Bobby Mittan looks out on Bullfrog Valley Road, where 20 years earlier, his band filmed a music video for their song "Drifting, Falling".
The band formed in 1986, with Hershey High School graduate Mittan and lead singer David Schelzel were the founding members. At the Hershey Free Church, Mittan met his bandmates Steve Lau and Rob Minnig, alongside Lower Dauphin graduate Craig Hahnlen. The yet to be named Ocean Blue was born.
Mittan and Schelzel were introduced because their mothers were mutual friends. Mittan was taking guitar lessons,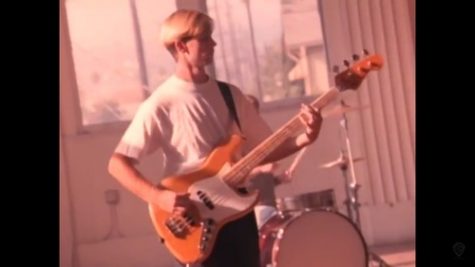 and Schelzel had just started giving them, so when Mittan went over to Schelzel's for the first time with his mother, he said he learned more from Schelzel in one afternoon then he had in all his other months of guitar lessons.
When the band formed, they were practicing in Mittan's basement and playing 15 local shows a month.
The Ocean Blue name comes from Schelzel's obsession with the ocean and water, Mittan said. Mittan declined to share any of the previous band names, but he did say it took a while to find one with the right fit.
In Mittan's senior year at HHS, the band was offered a co-publishing deal, which promised to help them eventually sign to a record label.
The Ocean Blue is an indie pop band, and Mittan said they are influenced mostly by U2 and R.E.M. They even covered The Smiths' hit tune, "There Is a Light That Never Goes Out". A lot of people thought they were British when they first released The Ocean Blue in 1989.
The summer after Mittan graduated from HHS, the band was picked up by Reprise Records. They looked for studios and decided to record their first album in London.
"We were so young. Not that we didn't appreciate it…we just didn't know any different," Mittan said.
The band gained popularity around Central PA, playing at HHS proms and at The Chameleon Club in Lancaster, the place Mittan would claim to be their "home venue".
Even with this local success, the band knew they wanted to leave PA. They had the opportunity to do so on a triple-billed cross-country tour on the Reprise Records label, alongside John Wesley Harding and The Mighty Lemon Drops. While The Ocean Blue was one of the opening acts, and Mittan said they ended-up drawing more of a crowd than The Mighty Lemon Drops, as The Ocean Blue's record had done a lot better.
From there came performances on shows like Studio 59, ABC Live, Club MTV, and Late Night with Conan O'Brien.
Hahnlen, who attended the Hershey Free Church with Mittan and is two years younger than him, said, "Bobby was extremely kind and friendly and showed no pretentiousness, even as the band gained popularity."
Mittan said they were not really into making music videos. However, on Bullfrog Valley Road, the famed Hershey smoke stacks and a Hershey street sign are visible throughout the "Drifting, Falling" video. The band also travelled to Iceland to film a video for "Sublime", where Mittan's face is the opening shot.
In 2012, Schelzel co-created Korda Records, and in 2014, The Ocean Blue released Waterworks on the new label. Mittan is currently an electrician outside of Middletown.
Other than HHS dances, The Ocean Blue has never had a show in Hershey. With a new album, Mittan said the band will most-likely tour, but it may be difficult to get everyone together in Chocolatetown.
The Ocean Blue is currently working on another album. In February, Mittan will travel to Minnesota to record his bass parts in Schelzel's home studio.
Even being a musician with a successful band, Mittan, being the only member still living in Pennsylvania, will return to his life in Middletown, frequently driving on Bullfrog Valley Road, "…watching all the days go by." 
About the Writer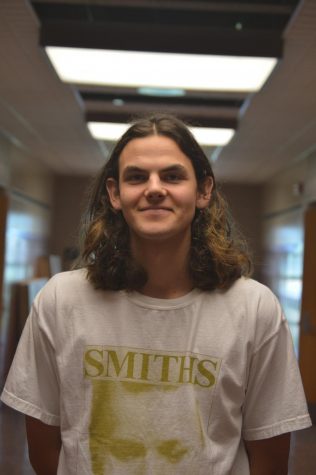 Jack Goulet, News Editor
Jack Goulet is a news editor for the Broadcaster He is a senior at Hershey High School and has been a part of the Broadcaster for three years. Jack also...