HHS Mini-THON raises money for 4-Diamonds at annual HHS Volleyball Tournament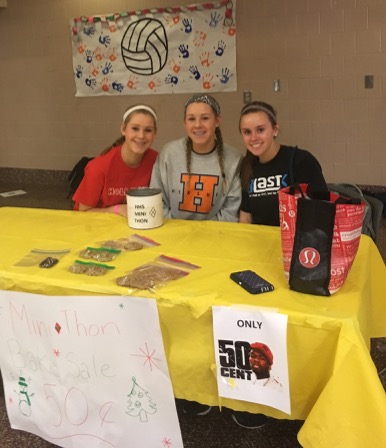 Mini-THON has decided to get in the mix with the concerts and the volleyball tournament.
Outside the gym, there are two stands. One marked mini-THON, the other bake sale. The proceeds earned both of from the stands are going to mini-THON.
Hanna Baker, junior, was at the mini-THON table, "We're just trying to raise money and awareness."
The goal of the stands today is to remind people the mini-THON is coming up as well as raise a little money.
Baker pointed to the Four Diamonds wristbands, bags, and lanyards scattered over the table, "there's a suggested donation for these, but if you can't buy one we just make sure you're going to mini-THON."
"We just want to remind everyone that mini-THON is happening," Baker said.
About the Writer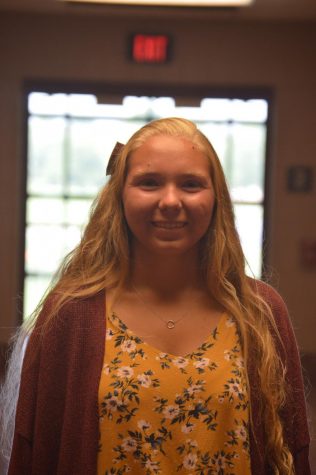 Kieri Karpa, Layout Manager
Kieri Karpa is a layout manager for the Broadcaster. She is a senior at Hershey High School and has been a part of the Broadcaster for three years. Kieri...