Warehouse Fire Kills at Least 36
A place meant for creativity and authenticity became a scene of tragedy and heartache.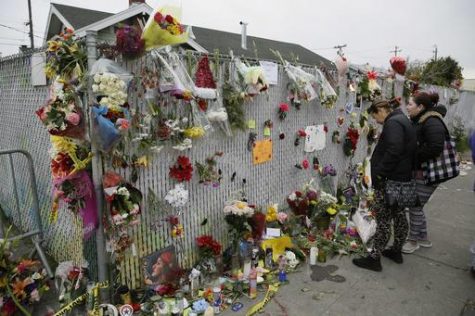 A tragic fire broke out during a dance party in a two story warehouse building, named "the Ghost Ship" in Oakland, California, where many artists resided and worked. In the building, people had a difficult time trying to exit, and some died trying. The building only had two exits which were difficult to reach. Over 30 people perished in the deathly fire on Friday, December 2, and that number is expected to rise.
Derick Ion Almena, owner of the Ghost Ship, according to CNN, "received a citation in November for hazardous trash and debris surrounding the building."
There were also many complaints of illegal construction occurring in the building. Many people voiced their concerns about the building before it lit up in flames, most of which were concerns for their safety.
Pete Veilleux, local landscaper in Oakland during an interview with NBC News, said, "I was too afraid. I wouldn't even go to big events there."
There were other concerns about Almena's character. Almena's former friend, Danielle Boudreaux, said in an interview with NBC, "…He makes you feel like you're the most important person in the world…But there was another side of Derick that was very, very dark."
Many questions have risen based on this terrible occurrence throughout Oakland and the entire country. Was it intentional? How did this happen?
On CBS News, Jill Snyder, special agent in charge of the San Francisco office of the Bureau of Alcohol, Tobacco, Firearms and Explosives, said, "We have no indication that this was intentionally set," in regards to the fire. The cause, however, is to be determined.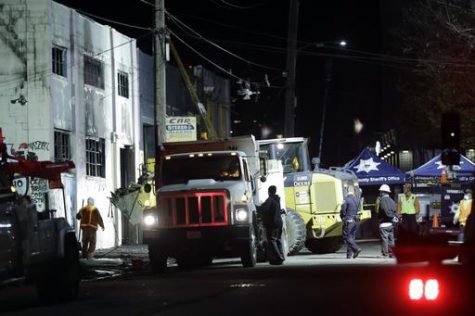 Although the fire wasn't intentionally set, many wonder why Almena was not at the warehouse the night the fire happened. Why was he at a hotel with his wife and children? CBS News said "…he didn't attend the event Friday night and that he and his wife had decided to stay at a hotel because he was exhausted."
ABC said citizens around the warehouse were also having difficulties residing close to where the fire occurred. Restaurant owner, Dorothy King, said, "I'm concerned they could burn down my business."
While many are mourning, Almena, in an emotional interview, had difficulties answering the questions asked, and said, "I am so sorry. I'm incredibly sorry."