Hershey Girls Soccer beats Mechanicsburg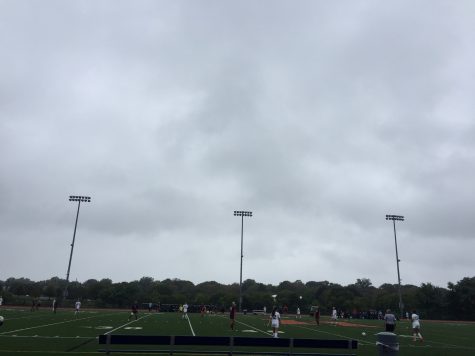 Hershey Girls Soccer beat Mechanicsburg 3-1 on Thursday, September 29, 2016.
HHS junior Lauren Epler led the Trojans to victory with a hat trick.
Both teams had many free kick and corner kick attempts throughout the first half. However, Wildcat sophomore Meghan Schrass gave her team the lead with two minutes left in the first half.
Shortly after, HHS junior Lauren Epler leveled the score, assisted by senior Hannah Jones, with less than a minute remaining in the first half.
Eight minutes into the second half Epler struck again, making the score 2-1.
Mechanicsburg had several free kick opportunities following Hershey's second goal. However,  Mechanicsburg was never able to capitalize.
Hershey's Epler continued her scoring streak with 18 minutes remaining to make the score 3-1 with an assist by sophomore Katelyn Cocco.
Hershey defended their side of the field to earn a final score of 3-1.
"I'm very happy with how we played today." said Coco, "It's a good day to be a Trojan."