Community Day: Youth and Government
On October 7th, 2016, Hershey High School held its Second Annual Community Day. Community Day allows students to go to sessions that highlight the school's clubs and extracurricular activities.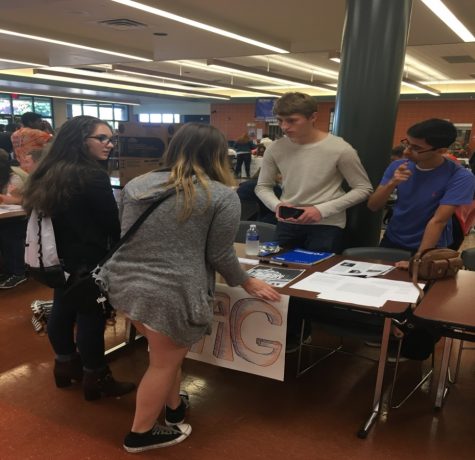 The clubs or other activities are divided up into "personalized breakout sessions" based on what is appealing or what interests students. Community Day encourages everyone to possibly find a new way to get involved with the community through sharing, collaborating, and communicating.
One club that incorporates sharing, collaborating, and communicating into everything they do is Youth and Government (YAG).  This club has a wide range of debate topics from abortion to the best topping on pizza.
YAG is composed of four branches, similar to the United States government. There are the judicial, legislative, press corps, and lobbyist branches. Each branch helps each other when it comes to research for debates, ideas for possible mock bills, suggestions for social media, etc.
The first student to start off the session was Rafay Nasir, HHS senior. During the session, Nasir chose a picture and had people with no experience with YAG speak about the picture without any preparation.
"It's difficult to speak on something totally random for one minute," Nasir said.
The pictures, however, were more random than expected. The first speaker, Alex Rapp, demonstrated what the other people who were speaking should do when presenting. She was given a picture of a potato with a mouth and eyes. Rapp creatively incorporated how the use of GMOs is bad for the food we eat.
"It's a [very] mature club, but it's also a lot of fun," said Ethan Sniderman, HHS freshman, who has been involved with YAG since middle school.
The fun side of the club was expressed with the explanations of the random pictures chosen by Nasir. But after that activity ended, a new one started that was more serious or "mature", as Sniderman mentioned. Rather than explaining pictures, the members of YAG had their own debate. Nasir, along with a few others, debated the topic of minimum wage in a "con round, pro round, con round, pro round, vote" format.
Nasir had debated against raising the minimum wage while others had debated to raise the minimum wage. In the end, when the vote was taken, the bill was passed to end minimum wage.
At the end of the debate, Nasir said "Let's do something else extremely stupid," and he chose more random pictures for people to talk about.
It may not seem like it, but those random pictures actually help students. They help improve one's speaking ability on the spot with little to no preparation. That is the ultimate goal of YAG according to Sniderman.
However, it's not the only goal they hope to accomplish. Sniderman added that another goal is to "foster friends," or to help everyone grow and develop to better the community.
About the Writer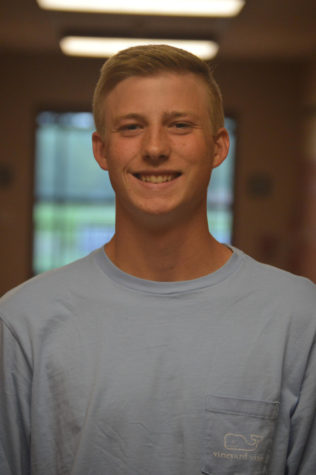 Evan Spinney, Reporter
Evan Spinney is a reporter for the Broadcaster. He is a senior at HHS and has been a part of the Broadcaster for three years. Evan also is on the Hershey...