Sitcom Club Sparks Interest Among HHS Students
What could be better than Netflix and snacks after a long day at school?
On Friday, October 7th, Hershey High School held its Second Annual Community Day. There were many sessions with various clubs presenting. Among the sessions was a club in Room G120 called Sitcom Club.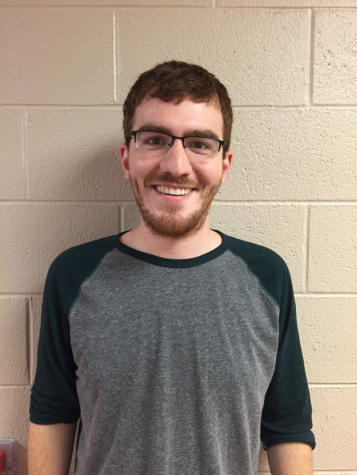 During the first session, the club watched a 50-minute episode of Arrested Development. There were snacks and drinks provided, which proved for a big turnout. After the show, students played a Kahoot trivia about a variety of sitcoms.
Mr. Dietz, an English teacher at HHS, is happy to be the club advisor. "I was approached by many students that were looking for a way to watch sitcoms in a school setting," said Dietz, "It turned out that we had a mutual interest in shows."
Arrested Development isn't the only show the club watches. Some other sitcoms include popular shows such as New Girl, Parks and Recreation, and Friends. Senior and avid sitcom watcher Talia Potochny added that every week the club officers try to change up what they watch. "It depends on what we're feeling that week," said Potochny. "Sometimes we just pick out a episode from an newer show like the Unbreakable Kimmy Schmidt, but other times a classic show like Friends is picked.
Potochny said that after shows, the club tries to hold discussions. "That's what my friends and I did on weekends; just watched sitcoms together," said Potochny. "I like it better at the club because we get to reach a bigger audience."
Dietz hopes that Community Day gets more people interested in the club. "Since most of our executive board are seniors, we hope that this club will continue to prosper after this year," said Dietz.
If interested in joining, come to room G120 for a relaxing afternoon of Netflix shows and popcorn.
"It's a lot more than just watching TV," said Potochny.