Hershey boys XC splits tri-meet with LD, Red Land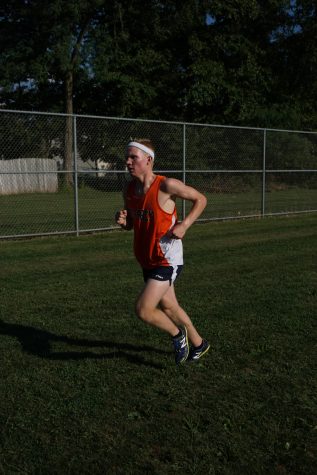 The Hershey boys cross country team split a tri-meet at Red Land Tuesday, September 13. The Trojans defeated Red Land 21-39, but fell to Lower Dauphin 23-37.
Lower Dauphin's Kyler Shea and Colton Cassel finished first and second overall in 16:33 and 16:49.  Red Land's Nate Romberger was third overall in 17:03.  Jared Giannascoli secured fourth for Lower Dauphin in 17:13.
Hershey pushed the next four runners across: Andrew Sullivan (17:24), Grant Geyer (17:29), Raph Abadilla (17:37), and Mike Morris (17:46).  Patrick Gavazzi was forced to drop out of the race soon after the start due to illness. Despite this loss of a varsity runner, the Trojans still pushed six runners across the line within 66 seconds.
However, LD's performance, three in the top four, was simply too much for the Trojans.  Following the meet Pennlive's Timothy Johnson touted Lower Dauphin as contenders for District III success later in the season.