HHS Students Working Their Way Through Summer
By: Madison Held
Sometimes hard work can come with its perks.
With summer right around the corner, students all throughout HHS have taken on the responsibility of getting a job for the summer of 2016 in order to stay busy, but also to make money.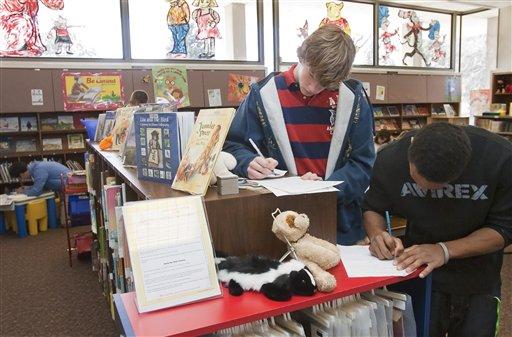 HHS sophomore Lauryn Washington wanted some extra money and decided that summer 2016 would be the right time for her to get a job and start saving. Therefore, Washington applied to Aeropostale out the Tanger Outlets in Hershey to see if she could land a job. She said that having a job would be a way for her to have a productive summer.
For HHS senior Meghan Field, this isn't her first time working during the summer. Last summer, Field worked at Justice at the Tanger Outlets in Hershey in order to make some extra money and continued it on throughout the year. Field applied for the positions because she wanted to build up a resume and get experience dealing with people. Plus summer was the perfect time.
"I recommend working throughout the summer, because it is a great time to get acquainted with a job and learn all of the necessary skills needed to fulfill the position," said Field. With that, Field spent a lot of her summer putting in hours of work.
Washington agreed, saying that a summer job gives teens a chance to earn money, but at the same time, it most likely won't take up the entire summer.
Washington believes that starting to work in high school can be beneficial for plans later in life. She plans to work during the school year so she can consistently earn money year round and because it shows commitment to the job.
"[It] gives you more to put on a resume for college and teaches you skills you will need later," said Washington.
According to Field, those skills include how to manage your time, how to appropriately interact with others, and how to be organized.
"You can learn lifelong skills that will help you strive in the long run in interviews and building up your resume," said Field.
Washington said some skills people already know how to do. For example, Washington said having a job teaches you to improve your communication and interpersonal skills which are important to everyday life.
Along with these skills, students working will also learn money management. According to Field, starting a job requires a worker to start a bank account and learn how to use and keep track of it.  According to Washington, a job teaches money management because they earn money, but what they do with it is their responsibility.
"A job teaches you to save, and it teaches you to spend your money wisely," said Washington.