Made In America Music Festival Returns to Philly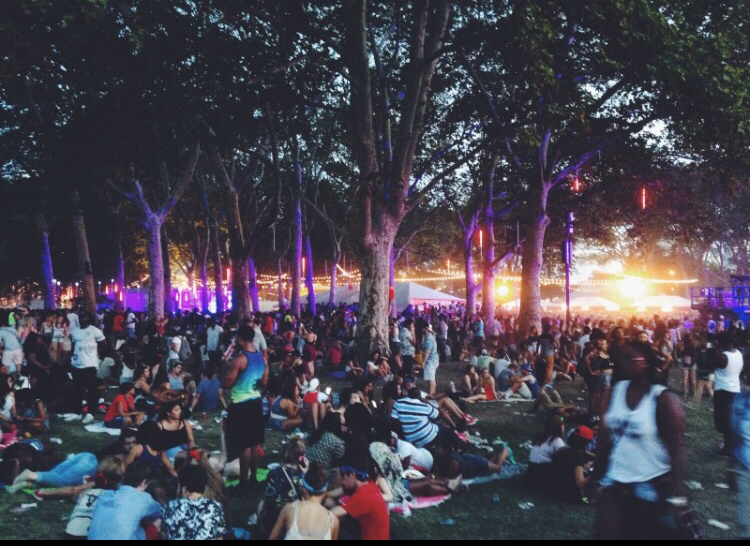 By: Shyanne Gaston
The greatest singers of all time come together for a two day concert with old and new music to perform.  
Since 2012, the Made in America Festival hosted in Philadelphia, PA has been trending all over social media around Labor Day weekend. This Festival hosts artists from all different genres of music including hip hop, rock, pop, R&B, and electronic dance music (EDM).
Sponsored by Budweiser, the festival's founder is hip-hop artist Jay-Z.
Only the best of the best in each genre perform on the Philadelphia stage. Some artists who performed in 2015 were Beyonce, The Weeknd, J.Cole, Post Malone, Nick Jonas, Ryan Hemsworth, and Aeroplane.
There are plenty rumors spreading about who will be performing at the Made In America Festival in 2016. Nothing concrete has been announced yet.
Since the festival is held in a major city there are tons of activities to do before and after the performances. In the area, there are a multitude of restaurants, artist memorabilia, coffee shops and the famous Insomnia Cookies that is in walking distance from the festival.
Junior Ali Gmerek and senior Connor Buerk have attended the Made In America Festival twice and are excited for their third time in 2016. Gmerek and Buerk share some critical insight on how to go about big festivals the right way.
"A super important thing is to dress comfortably, even if it means sacrificing a cute outfit," said Gmerek
Buerk agreed with Gmerek's suggestion and added that drinking water throughout the day is a must. The hot summer temperatures and the multitude of people jumping around is unbearable without a refreshing cold drink.
Buerk and Gmerek both agree that after knowing what to do and what not to do, the festival is more enjoyable. Their favorite memories differ from one another. Buerk's favorite memory was when Nicki Minaj surprised the guests and performed with Meek Mill. Gmerek's favorite memory was seeing Beyonce and J.Cole perform only a couple rows back from the stage. One aspect that both Gmerek and Buerk had in common was the necessity of friends.
They explained that the experience is better when you can enjoy it with a great group of people. "I saw so many bands and singers with my best friends," said Buerk.
Along with the necessities of a concert, there is a money aspect involved as well. Considering the cost of the tickets, food, rooms and miscellaneous expenses the cost of attending the festival might not be in everyone's budget. The cost of a two day Made In America Festival general admission ticket ranges from $112 to $162.  
"It can get pretty pricey when you add all of the costs up, but all in all it's a great experience that is totally worth the money," said Gmerek.