Blue Beetle is an unprecedented and inspirational superhero film that brought for the first time a Latino superhero to the big screen. 
Blue Beetle follows Jaime Reyes (Xolo Mariduena), a wide-eyed, innocent college graduate who decided to return home to his family in Palmera City. He soon finds out that his family is not only struggling financially but that his dad – Alberto Reyes (Damian Alcazar) – also is recovering from a heart attack. Jaime and his sister Milagro (Belissa Escobedo), pick up jobs at the house of Kord Industries CEO Victoria Kord (Susan Sarandon), where Jaime coincidentally runs into the niece of the CEO, Jenny Kord (Bruna Marquezine). However, when Jenny forcefully hands a fast-food box with a stolen scarab inside to Jaime, he discovers that the scarab is ancient alien biotechnology. Unexpectedly, the out-of-control Scarab is reawakened and fuses itself with Jaime. As Victoria seizes on the recovery of the scarab, Jaime must singlehandedly protect Jenny, his family, and the world.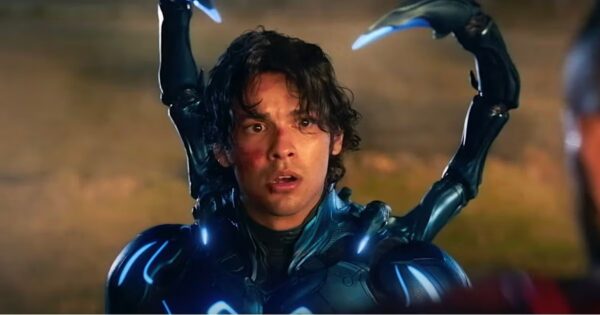 Blue Beetle was released in theaters on August 18, 2023, and runs 2 hours and 7 minutes. This film is one of a kind for Director Angel Manuel Soto. As it seems, many of the Puerto Rican filmmaker's movies like Charm City Kings and El Pugil lean towards non-fiction and realism. Considering this, Blue Beetle is a wonderful surprise from this underdog director. 
However, the plot was far from unique. Jaime Reyes was just another young, optimistic "Peter Parker," considering that Blue Beetle mirrors Spiderman's plot almost in its entirety. A young man who gets bitten by a bug/alien scarab, that magically morphs into this unstoppable superhero, that has a love interest and a parental figure that passes away. 
This film is action-packed, family-oriented, and humorous. The twenty-two-year-old actor Xolo Mariduena as the protagonist Jaime Reyes was perfectly cast and full of charm, which led much of the audience to want to see what he plans to do in the near future and how his future will turn out with DC comics. 
Side characters like Uncle Rudy Reyes (George Lopez), a paranoid, eccentric genius for technology, Nana Reyes (Adriana Barraza), an elderly woman with a life full of mystery strength, and bravery, and Milagro Reyes (Belissa Escobedo), sassy sister of Jaime, refreshed the big screen all the meanwhile adding hints of delightful humor throughout the film that at times was goofy.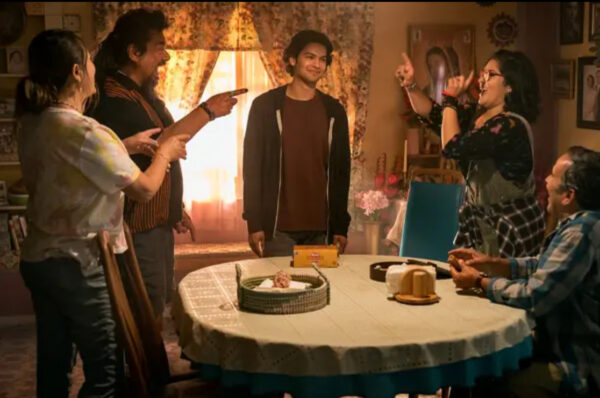 The movie is categorized as action/adventure, considering Blue Beetles' standout elements were its action sequences that didn't fall short of hype-inducing. With a PG-13 rating, the film has never-ending fighting and violent scenes however it is nothing unbearable.
This overall captivating movie is a must-watch. It was a marvelous introduction to the character of Blue Beetle and was a fast-paced, action-packed, and family-friendly film that anyone could enjoy. 
9.5/10