The 2023 annual Hershey Athletics Hall of Fame Banquet took place on Friday, October 6th during the school day. 
The 2023 inductee class included Chris Bickel, Kathy Krall, David Nolan, Katie Nolan, and Laurie Sprecher. 
High school sports captains were invited to join the inductees, former inductees, the Hall of Fame committee, and school admin in celebrating the 2023 Hall of Fame class induction. 
The ceremony was hosted at the Hershey Country Club and included an array of catered food to enjoy while recognizing the accomplishments of these former Hershey athletes. 
2023 marks the 19th Induction Ceremony of the Hall of Fame. The "Hall of Fame" was created to honor former athletes and coaches who have left a lasting legacy on Hershey High School with their athletic achievements.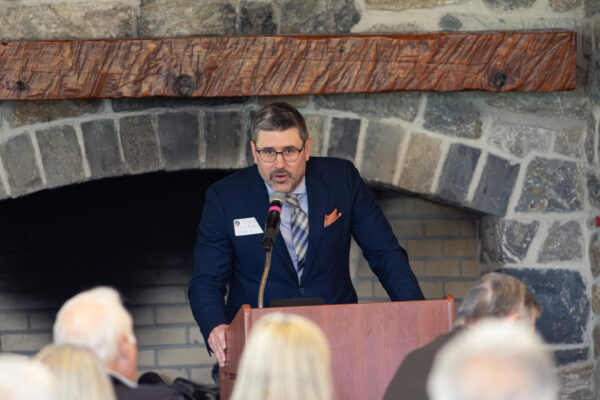 Some of his other achievements included being a 2 time football captain, 2 time MVP of Cocoa Bean Bowl, 2 time District 2 Mid Penn All Star Quarterback and Safety. In addition to his Hershey achievements, Chris was a 4 year safety starter at Shippensburg University, leading to numerous other awards.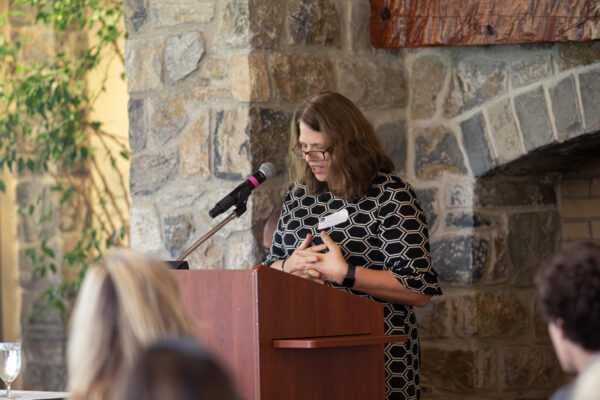 From her freshman year, Kathy is a AAA Champion and State Qualifier in Shot Put, as well as currently holding the Hershey High Shot put record. In addition to several other achievements at Hershey, she attended East Stroudsburg University to continue her success in Shot Put. After college, she has coached mens and women's Track and Field at Spring Grove Area High School for 16 years.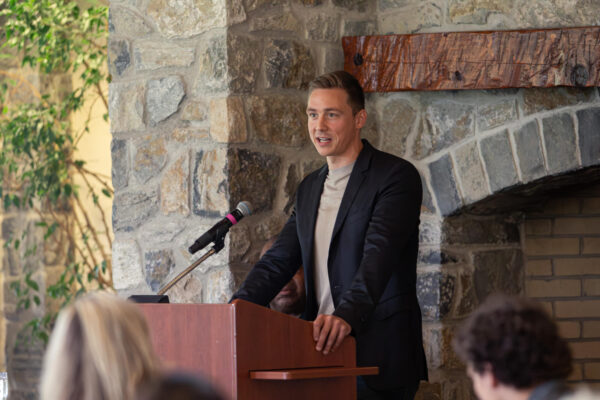 David Nolan, class of 2011, won 4 Varsity letters in Swimming, is a 15-time PIAA District champion and a 12-time PIAA State Champion, and holds the 5 National High School Swimming records his senior year. In addition, he was a high school All-American and a 3 time PA Swimmer of the Year. He earned a full scholarship to Stanford University where he set 3 team records, won 9 conference titles, and was a 17-time All-American. Outside of school he was a 2011 US National Team member and was in the 2012 Olympic Trials and 2016 Trials where he finished 3rd behind Michael Phelps and Ryan Lochte in the 200 IM.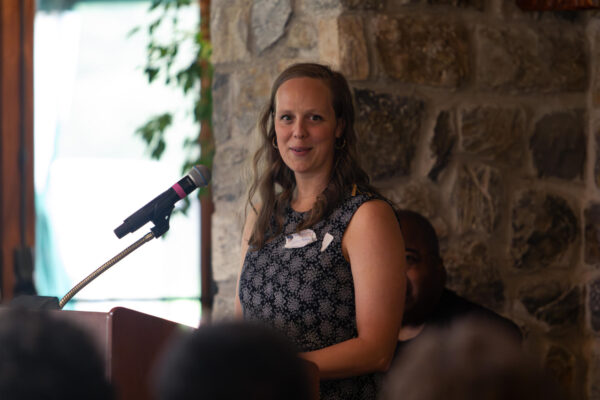 Katie is a 10-time PIAA champion, 11-time PIAA State champion, and holds the Hershey High team record for the 100 Butterfly and 10 events from her senior year. She is a 2008-2009 Scholastic All-American honor from US Swimming, PIAA Academic Excellence and Sportsmanship award winner, POP Kelchner award winner. After high school, she attended the University of North Carolina on a full scholarship, placed 5th in Butterfly in 2013 NCAA Championships, and currently holds the record for 3 events at UNC. Additionally, she placed 14th in 200 Butterfly in 2012 Olympic Trials, 12th in Butterfly in 2012 US Open, and 14th in 100 Butterfly in 2012 US Open. 
David and Katie Nolan are the first set of siblings that have been inducted into the Hall of Fame in the same year.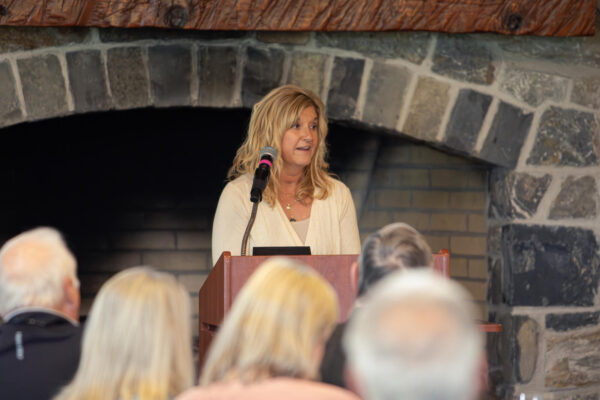 Sprecher won 4 Varsity letters in Basketball and 2 in Softball. In addition, she led her team to 2 consecutive Mid Penn Championships and 2 Runner-up finishes in Basketball. She finished 4th in scouring the Mid Penn Division II her sophomore year as well as 2nd her junior year. She was a 1st Team All-Underclassman her sophomore year, 3-time Mid Penn Division II All-Star, 2-time member of Big 15. Following graduation, she attended Bloomsburg University where she played 1 year of basketball.