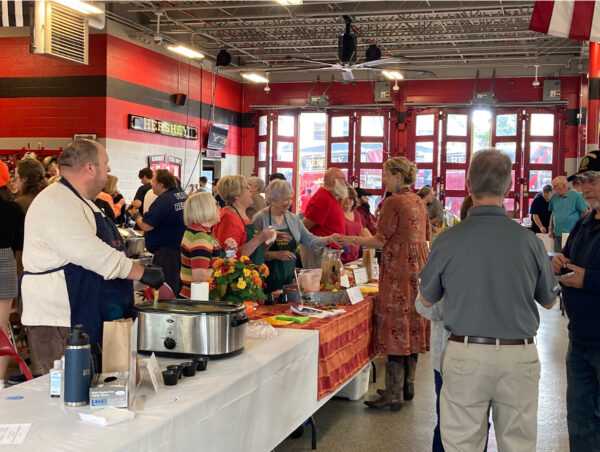 The 17th annual Hershey Soup Cook Off was held Saturday, September 30, 2023 at the Hershey Volunteer Fire Department. 
The event was led by the Hershey Partnership and Downtown Hershey Association, non-profit organizations that work to promote the Greater Hershey Area year-round. All Cook Off proceeds were donated to the Hershey Volunteer Fire Company and the Hershey Food Bank and Community Outreach. 
The Hershey Soup Cook Off began in 2007 as a collaboration between the Hershey Partnership and Downtown Hershey Association in hopes of developing a stronger community and reducing food insecurity. 
This year's Cook Off consisted of a total of 28 registered chefs: 18 professional and 10 non-professional. Public attendees voted on the 1st, 2nd, and 3rd place winners in each category. 
Devon Seafood and Steak's Pumpkin Ale Cheddar Bisque won first place in the professional category, followed by Fenicci's of Hershey's King Crab Soup in second place, and Owl Hill Provisions' Smoked Kielbasa and Chicken Corn Chowder in third. 
In the non-professional category, Jacob Kanavins and Victoria Hackman's Braised Short Rib Soup won first place, the Federated Women's Club of Hershey's Strawberry Soup won second place, and Michelle Emerick's Brown Potato and Bacon Soup won third.