Hershey High School English teacher Derek Dietz has launched a new Academic Decathlon team this school year. 
Motivated by his own experiences competing in Decathlon as a high school student, Dietz took the initiative to form his own team. While the club started last spring, members weren't able to participate in competitions due to timing issues. This year, Decathlon will officially start competing against other schools.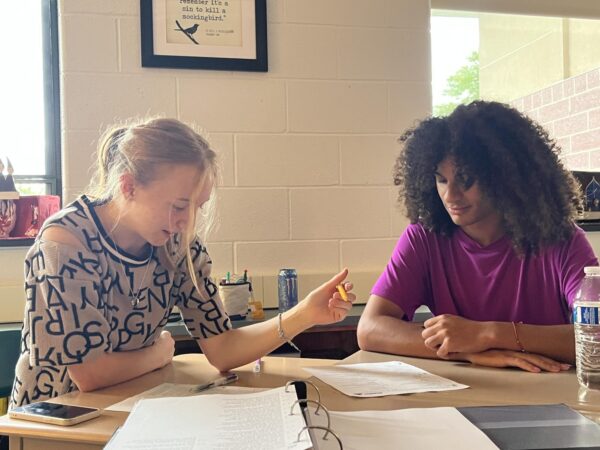 Students from all performance levels can join the Academic Decathlon team and work together to compete in scholastic competition. The team consists of nine students: three students with a GPA range of 3.75- 4.0, three with a  3.0-3.74, and three with a 0-2.99. Students are tested in arts, economics, mathematics, interview, essay, music, science, social science, language, and speech. 
Junior team member member Julia Woronko said  "I hope to acquire knowledge. It's a competition, but mostly I just want to learn as much as I can and enjoy it."
Members look forward to the group studying, team bonding, scrimmages and competitions they will participate in, and the opportunity to win medals.
Students who are interested are given access to the club Canvas page, where they can find the resource guide. The reading schedule for the assigned reading will also be listed on canvas. The content of the reading is reviewed and discussed during club meetings which happen twice a week.