26th Anniversary of Harry Potter franchise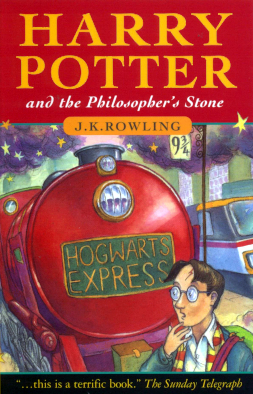 On June 26, 1997, the first Harry Potter book was released in the U.K. Today, the franchise celebrates its 26th anniversary.
Harry Potter is the best selling book series of all time, having sold over 500 million copies worldwide, with 180 million sold in the US alone. The eight-movie series created after the books is the fourth highest grossing film series, having made nearly $8 billion in box office sales alone.
There are now plans in place to turn Harry Potter into a TV Show. HBO Max plans to completely revamp the series, introducing a whole new set of actors and going into further detail than the movies were able to.
In addition to the "true" series, the Harry Potter universe also includes the Fantastic Beasts franchise, an amusement park, a hit broadway play, and numerous video games. Together, the franchise is worth over $25 billion.
Over the past few years, however, Harry Potter has been the talk of conversation because of something beyond the popular magical fantasy world. 
J.K. Rowling controversy
On June 6, 2020, J.K. Rowling, the author of the series, shared a series of highly controversial tweets.
The first tweet stated, "'People who menstruate.' I'm sure there used to be a word for those people. Someone help me out. Wumben? Wimpund? Woomud?" This tweet sparked immediate discourse and was followed by a thread where Rowling explained how she felt transgender people were diminishing and "erasing the concept of sex."
After these tweets were posted, the author faced significant backlash from many. Fans of Harry Potter expressed their disappointment regarding Rowling and desired to stop supporting the series.
Two days after Rowling's statements, Daniel Radcliffe, the actor who played Harry Potter in all eight films, spoke out. He told the Trevor Project, "Transgender women are women. Any statement to the contrary erases the identity and dignity of transgender people and goes against all advice given by professional health care associations who have far more expertise on this subject matter than either Jo or I."
Emma Watson then joined a number of other actors from the movies who were going against Rowling's tweets. She wrote, "Trans people are who they say they are and deserve to live their lives without being constantly questioned or told they aren't who they say they are."
Despite the widely-known controversy, the Harry Potter franchise has continued to expand and grow in popularity, making it the well-known and loved magical world it is today.