A Spring Sports Extravaganza
Lacrosse, Volleyball and Track all in action on Thursday, April 13
Last Thursday, the sun was out, flowers were blooming, and Hershey sports were, too. Lacrosse, volleyball and track were all busy in an action packed afternoon.
The boys lacrosse team started the festivities, but fell 12-8 in a tightly contested matchup against Trinity. Ryan Grace and Cole Sampson each scored 4 of the team's 8 goals. The boys take the field against Red Land this Tuesday, looking to wipe away Thursday's disappointment.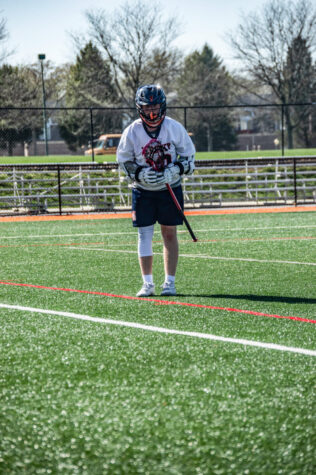 Meanwhile, the boys volleyball team looked destined for disaster, as they trailed Mechanicsburg by two sets to none. However, Hershey rallied, winning the next two sets and setting up the crucial 5th set. However, Hershey couldn't keep the momentum though, and fell to the Wildcats in the 15-point decider. The Trojans' next matchup is away against Lebanon on Monday.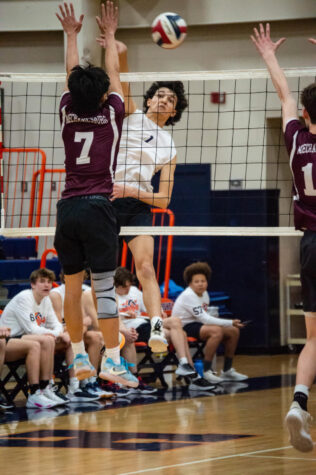 Elsewhere, both the girls and boys track teams were destroying Susquehanna Township. The Trojan girls beat the visitors 88-62 while the boys finished with a 95-55 win. The team's next meet is away at Palmyra this Tuesday.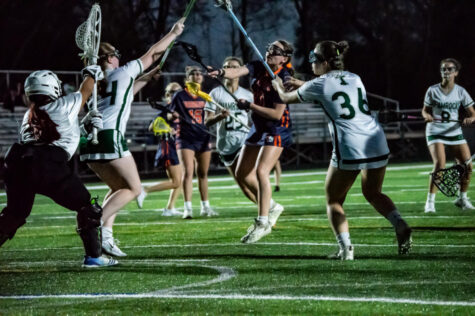 Finally, the Girls Lacrosse team provided the nightcap, traveling to Trinity for what would be their first difficult contest in weeks. The girls left no doubt, pouncing on the Shamrocks early and never looking back. The final score read 18-10 in favor of the Trojans, with sophomores Hanna Russell (8 goals) and Abby Hand (5 goals) leading the way. The team moves to 8-0, and has grabbed the top spot in District 3. Hershey to continue their run of dominance on the road at Red Land this Tuesday.