Top 3 Tropical Places for Senior Trips all over the World
Going on your senior trip is one of the most fun things to do while you are a teen moving into adulthood. One of the only things you need to worry about is the flight cost to get there and back home, but when you get to your destination it's a breeze. 
1). Puerto Rico
When traveling to Puerto Rico, you don't need a passport because it's a US territory. This is one of the cheapest places to travel because the flights are on the less expensive side, and all the things you can do are also cheap. With Expedia, the travel cost to fly to Puerto Rico round trip, Harrisburg to San Juan, is $218 with one stop on the way and a 3 hour layover in Orlando, Florida. Save money by going to the beach, which is warm all year round. After going to the beaches you can go visit beautiful waterfalls. Some of the most popular are LA Coca Falls, La Planta, and Las Tinajas. Exploring historical sights is another great way to save money while learning about different places, like San Jaun, as well. Finding food has an open variety. There's food from Spain, Cuba, and other hispanic countries that can all be found on one block. 
2). Key West, Florida 
If you fly or drive to Key West Florida, you wont regret it. In the farthest part of Key West you are only 90 miles to Cuba. You will be able to visit all the rich and vibrant culture. Key West is beautiful during the day, but is especially known for their electric nightlife. Flying to Key West International airport is more expensive than flying into Miami and driving the rest of the way. Flying into Key West is a $350 round trip, according to Expedia. Flying into Miami is $245 dollars, and after your flight it's a 3 and a half hour drive down to Key west. However, you are saving over $100 in flight tickets. The beaches are beautiful and have clean waters. After the beach, take a bike ride to all of the amazing restaurants. Most Key West hotels have bikes that can be rented for the day allowing you to go to all the places you have planned. There are so many historical places to visit, such as the firehouse, custom house museum, and the oldest house and garden. 
3). Punta Cana, Dominican Republic
Going to Punta Cana is going to have the most expensive flight to get there. The cheapest flight right now is $595 round trip from Expedia. Punta Cana has beautiful clean beaches. The most popular beach in Punta Cana is Saona Island, which is a picture-perfect private beach. Many of the hotels that can be stayed at are considered resorts. Paradisus Punta cana, Hard Rock Hotel, and Catalonia royal Bavaro are a couple of the amazing resorts you can stay at. Many hotels that are not resorts are under $200 a night such as The Sanctuary at Los Corales, Aventura Studios, and Villas Chiara. While you are staying in Punta Cana enjoy golfing, Altos de Chavón, boat tours, an escape park at Cap cana, and off roading tours. Many people decide to just relax when going on this vacation, hanging out at the beach, being able to walk to many destinations, and so much more.
Leave a Comment
About the Contributor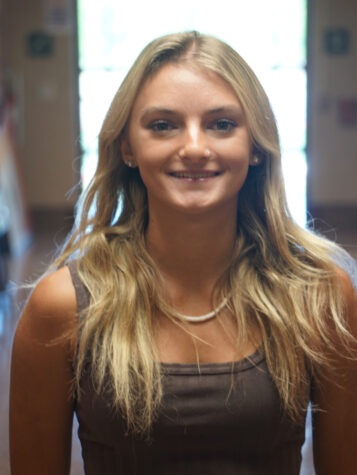 Emma Galvez, Reporter
Emma Galvez is a reporter for the Broadcaster. This is her first year of being part of the crew. She enjoys watching sports and playing softball.