Downtown Hershey celebrates Milton Hershey's Birthday
Downtown Hershey hosted a celebration in honor of what would have been Milton Hershey's 165th birthday on September 13, 2022.
The hour-long celebration featured a performance by The Tunesters of Central Pennsylvania, who played live music reminiscent of Milton Hershey's time. Attendees listened to the music while enjoying a nice, chocolate treat.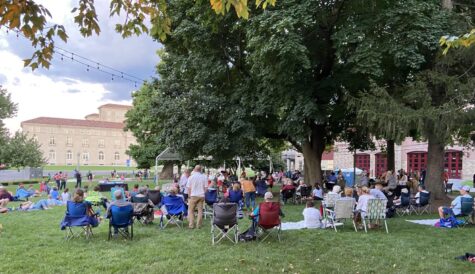 Milton Hershey was born in 1857, and 14 years later, he first discovered his passion for candy-making. In 1900, he sold his first Hershey's Chocolate bar and since then, Hershey's Company has grown into a multi-billion dollar corporation. 
Although Hershey passed away on October 13th, 1945, his legacy has lived on. As the Chocolate World song says, "wherever you go, no matter how far, there'll always be a Hershey's bar."