Hersheypark In The Dark opens for the public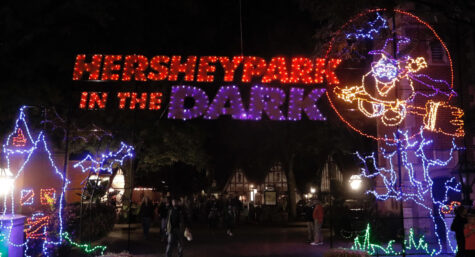 Colorful displays light up at Hersheypark. The Halloween event is open throughout October. (Flickr/CC0)
Hersheypark In The Dark, the theme park's Halloween event, recently opened on the night of October 15th. The attraction features lights-out roller coaster rides and autumn themed restaurants menus.
Although a Halloween-themed event took place in ZooAmerica beginning in 1980, it eventually spread to the rest of the park in 1997 and was given the name of Hersheypark In The Dark. In 2004, the park even featured a haunted house by the name of the "Haunted Harvest." Rides were renamed to names like the "Boo-Blazer" for the duration of the occasion until 2014. 
Hersheypark also garnered attention from outside the park. On September 27th of 2021, the show Chocolate Meltdown: Hershey's After Dark premiered where chefs prepared spooky chocolate confections.
The event is open from five to nine P.M. on Fridays and two to nine P.M. on weekends until Halloween. Tickets can now be purchased to go to Hersheypark.