39th Annual Hummelstown Arts Festival Takes Place on Main Street
As autumn approaches, many activities become available to the public, such as festivals. This non-profit organization set one up for the members of its community.
The 39th annual Hummelstown Arts Festival, which was previously cancelled due to the pandemic, was held on September 18th from nine AM to four PM. It featured over 170 artists and members of the Lower Dauphin National Art Honor Society.
Hilbert feels that her favorite parts of the festival are the art vendors. She says that they are very friendly and they do shows almost every weekend. They are also very generous and humble with donations.
"It's fun meeting new people and they always have a great time at our show," Hilbert said. "They are what makes the festival so great."
With a festival with dozens of artists showcasing their work, one may think that it would be tedious to run, but the committee found ways to overcome this. Hilbert said that they send out applications every year in January. Hilbert herself created spreadsheets to keep track of the applicants. The festival committee would also post a map on the Facebook page of the organisation to help attendees navigate around the town.
Even if Hummelstown is relatively small in size, the Hummelstown Arts Festival brings people from all over the state. Hilbert recalled that some of the vendors still made a decent sum of money from a rainy festival day. Some of the money made from the festival itself goes towards scholarships for Lower Dauphin students.
"Some years, we would give as much as eight thousand dollars in scholarships," Hilbert said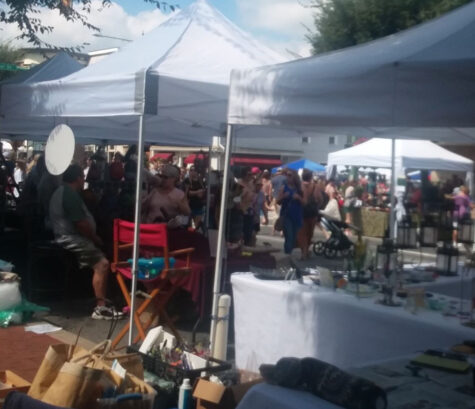 There are several categories of art presented in the festival. A few included are photography, pottery, metallic art, and even upcycled art. However, the most popular category is jewelry with over 20 vendors selling products.
At the festival, there were many booths with artwork available for purchase. Lois Mackenzie, a vendor in the show, sold crochet items. She has been creating the form of art for over 22 years.
"I think it is just really relaxing, and it is even better when you are doing it with friends," Mackenzie said.
Additionally, Mackenzie wanted to participate in the arts festival since it has many craft shows for her to showcase in.
As a long time artist, she believes that one of the most important lessons that an aspiring artist should follow is to persevere and try their best.
"No one ever masters anything on their first try, so it is best to just keep practicing," Mackenzie said.
Leave a Comment
About the Contributor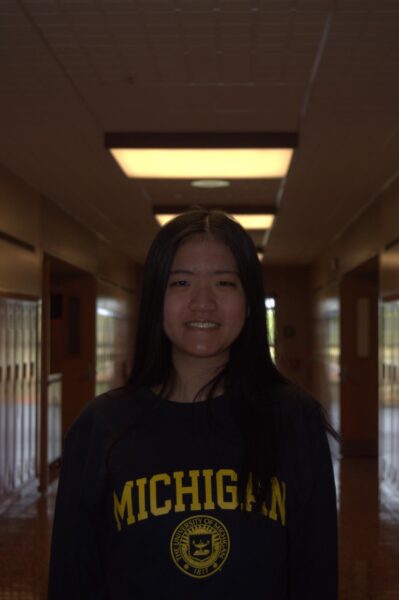 Ashley Bu, World Editor
Ashley Bu has been in The Broadcaster for three years, and she is currently the senior world editor. Besides working for the school newspaper, she enjoys...