Hershey High School Key Club preps for 5th annual Walk for Clean Water 
The officers of Key Club, at Hershey High School, have been working with their advisors since the start of the school year to plan the 5th annual Walk for Clean Water on April 11, 2021.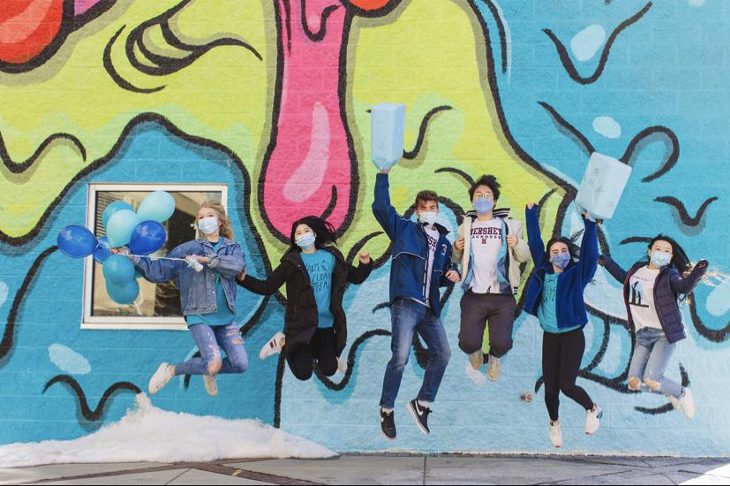 Every year, Key Club's goal is to build a clean drinking water well in the Kingdom of Eswatini to help fight the global water crisis. In order to achieve this goal, the club holds a 3.75 mile walk around the high school campus, which is symbolic of the distance people in underdeveloped countries walk to find access to clean water. 
This year Key Club's goal is $12,000, which is enough money to build one clean water well. Key Club officer, Allie Hahn, said, "any donation, big or small, will go a long way in our fight." 
Throughout the year, Covid-19 has postponed and/or cancelled many exciting events and activities, but by respecting CoronaVirus restrictions, the Walk for Clean Water will still be able to occur this year on Sunday, April 11th.  
In order to ensure everyone's safety at the walk, there will be staggered start times every 15 minutes starting at 11am. For those who want to support the fight but are unable to because of the pandemic, there is a virtual option. Participants can go to the Key Club Website and purchase a virtual ticket that will allow them to walk from the safety of their own neighborhoods. 
Current Key Club Vice President, Grace Wang, knew organizing the walk this year would be a challenge.
"The stress of the global pandemic itself has made it really difficult for students to feel school spirit or be engaged," said Wang, "but our Key Club members and officers have been working really hard to overcome that disconnect and support a great cause with the Walk, so we're hoping that the students/staff at HHS will support our efforts once again this year by joining us at the Walk." 
With that being said, participants should still expect to see some annual fan favorites at the walk. All Walkers will receive a race pack with their own free Walk for Clean Water t-shirt and other goodies inside. Also, Starbucks has joined the club's fight once again.