HHS Boys Basketball Falls to Lower Dauphin on Senior Night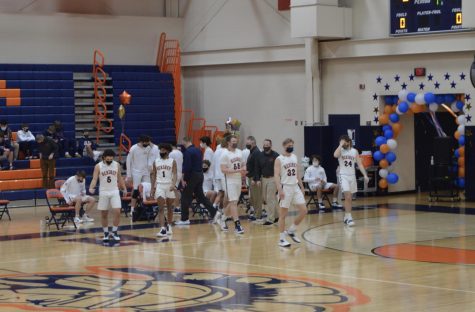 The Trojans took another loss to the Lower Dauphin Falcons 58-62 on Friday, February 5th. Despite an 18 point lead in the third quarter, the Falcons stormed back for a second win against the Trojans this season.
Senior Jackson Mascari led the Trojans in points with 29 points.
Lower Dauphin started the game by pulling out a quick 10-0 lead, Hershey Head Coach Paul Blackburn proceeded to call a timeout in hopes to turn things around. The Trojans picked it up slightly finishing the first quarter down by 8. The slow start was put down to far too many unforced errors in the first quarter, and LD hitting its shots.
The Trojans came out strong in the second quarter and maintained that momentum for the remainder of the first half. Both offense and defense were stronger for Hershey, pressuring the Falcons and affecting their overall performance. 
Senior Davey Loyd, junior Drew Colman, and Mascari dominated the second quarter with 3 point scoring. The Trojans took the lead 39-29 going into halftime.
The Trojans were able to extend the lead from 10 to 18, but the Falcons quickly turned things around.  Thanks to a furious rally and tight defense by the end of the third quarter LD was down by just three points: 49-46.
After the Falcons tied up the game to start the quarter, the score continued to go back and forth.   Tensions were high for both teams with several calls by the referees going against the Trojans. The team felt the calls were unfairly going against them and yelled at the referee several times.  The HHS bench had a technical foul called against them for disputing the calls. 
The final score was a heartbreaker against rivals for the Trojans senior night, 62-58. Despite the loss, Hershey celebrated their seniors following the game in a COVID friendly manner. 
"The guys fought hard to the end," said senior captain Joey Corado, "it was a tough loss but the boosters did a great job making the senior night enjoyable and special for the seniors and fans."
Hershey bounced back quickly with a win the next day against East Pennsboro in which Mascari achieved his career 1000 point milestone. The Trojans next game is at Shippensburg on Wednesday, February 10.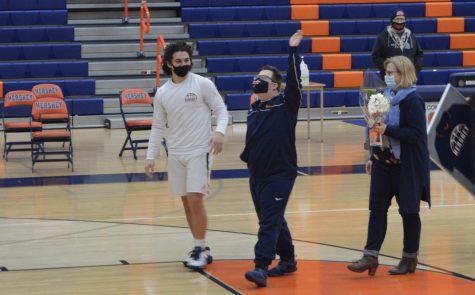 About the Writer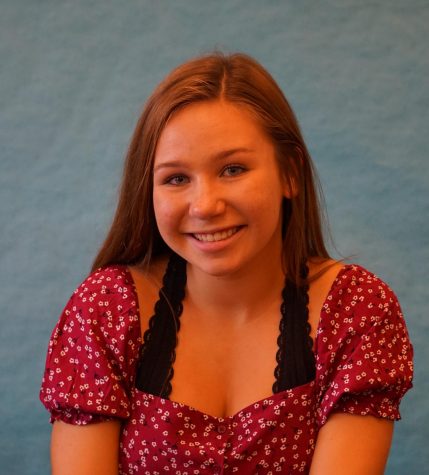 Mallory Gillespie, Video Editor
Mallory Gillespie is a video editor for the Broadcaster. She is a junior at Hershey High School and a second year member at the Broadcaster. Mallory also...