Alabama's DeVonta Smith fourth WR to win Heisman, first in 29 years
Alabama's DeVonta Smith became just the fourth wide receiver to win the Heisman Trophy, and the first since Michigan's Desmond Howard in 1991 per CBS Sports.
Smith wins the coveted award over three other finalists, all quarterbacks. The other three, in order of their final rank, Clemson's Trevor Lawrence, fellow Alabama player Mac Jones, and Florida's Kyle Trask, per Sports Illustrated.
The wide receiver's Heisman win comes as a long-overdue breakthrough for the position. For the last 22 years, either a quarterback or running back has won the award. Smith also breaks a streak of four straight quarterbacks to win the trophy. 
Smith leads college football in receiving touchdowns with an outstanding 20 TD's in just 12 games. Smith also leads the nation in receptions (105) and receiving yards (1,641), according to Sports Illustrated.
At just 160 pounds heading into his senior year, the wideout beat the odds with his achievements this season. "To all the young kids out there that's not the biggest, not the strongest: just keep pushing." He says in his Heisman acceptance speech, "I've been doubted a lot just because of my size. And really, it just comes down to, you put your mind to it, you can do it." per Bleacher Report.
DeVonta Smith is projected by many analysts to go top ten in the 2021 NFL draft. His winning of the Heisman has no doubt positively affected those current projections. His draft stock could potentially improve even more depending on his performance in the College Football National Championship game against Ohio State, scheduled for Monday, January 11th.
About the Writer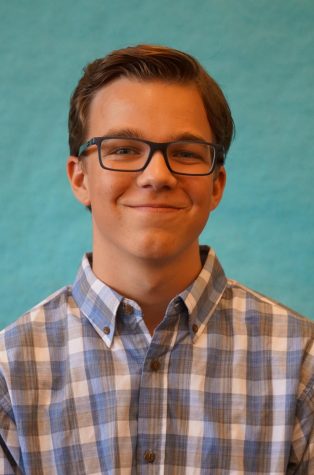 Dan Hogan, Reporter
Dan Hogan is a reporter in his first year with the Broadcaster. He is a sophomore who enjoys baseball, soccer, and basketball. Dan also enjoys watching...