Dune hits theaters December 18th
Dune, a dystopian movie based on a science fiction novel written by Frank Herbert, was announced that it will be in theaters starting December 18th, 2020.
Denis Villeneuve, the director of the film, takes the audience into the world of Arrakis. "A mythic and emotionally charged hero's journey, 'Dune' tells the story of Paul Atreides, a brilliant and gifted young man born into a great destiny beyond his understanding, who must travel to the most dangerous planet in the universe to ensure the future of his family and his people," said Warner Bros.
A film had already been made about the book Dune in 1984, and a television series had followed up the movie in 2000. This will be some audience members' third time witnessing the plot of Dune, but the trailer shows that the new film will catch the attention of a whole new audience. 
The trailer for the film was released on September 9th by Warner Brothers, and left fans wanting more after seeing the cast. With Timothee Chalamet taking the lead role of Paul Atreides, and Emmy winner Zendaya playing the love interest, Chani, the movie is already a hit for teenagers. 
Dune will be Chalamet's and Zendaya's first time working together on a film, but fans are already excited to see what the pair can do together. Dune won't be the last time fans can see Chalamet and Zendya together because the movie is already planned to have a sequel.
Vanity Fair said, "Villeneuve intends to create a Dune that has so far only existed in the imagination of readers. The key, he says, was to break the sprawling narrative in half. When Dune hits theaters on December 18, it will only be half the novel, with Warner Bros. agreeing to tell the story in two films." 
This is just the beginning for the Dune franchise. There is no set date for when the production of the second film would occur, but for now all fans can do is wait till December to get their first looks into the world of Arrakis.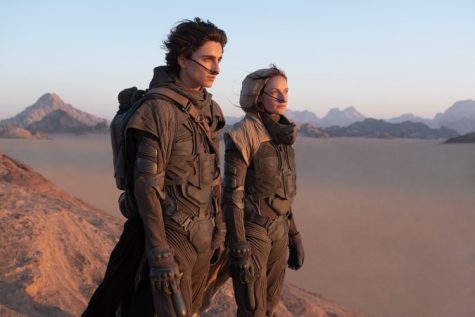 About the Writer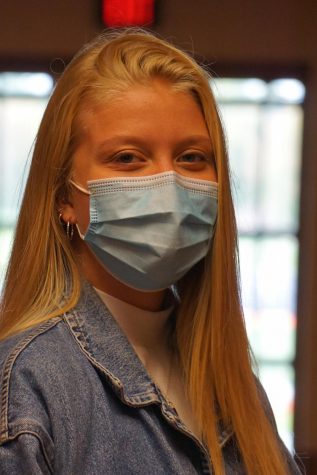 Ashlyn Weidman, Editor-In-Chief
Ashlyn Weidman is the co-Editor-in-Chief for The Broadcaster. This is her third year writing for the Broadcaster. She enjoys taking photos with friends,...