Broadway closed until fall, goes virtual
With the coronavirus pandemic shutting down large groups of people, Broadway has been greatly affected. The theatres and their lights have been dark for a while now, which means things now look very different for everyone involved in the shows. Here's an overview of the news so far on Broadway and how it has responded to this pandemic.
Broadway's Possible Return
Broadway announced on May 12th that its doors will remain closed until at least September 6th. Those who have purchased tickets for performances originally held at through this time will receive an email about their refund. Charlotte St. Martin, President of the Broadway League, said in their official statement "While all Broadway shows would love to resume performances as soon as possible, we need to ensure the health and well-being of everyone who comes to the theatre – behind the curtain and in front of it – before shows can return. The Broadway League's membership is working in cooperation with the theatrical unions, government officials, and health experts to determine the safest ways to restart our industry." 
The 41 theatres were originally closed until June 6th, but that date has been moved for many reasons. There is no clear end to the pandemic currently in sight, and theatre performances may not be the highest thing on the list when it comes to reopening industries. According to the New York Times, it is still unsure whether or not Broadway will actually reopen on this new date and many industry officials believe it will be closed longer.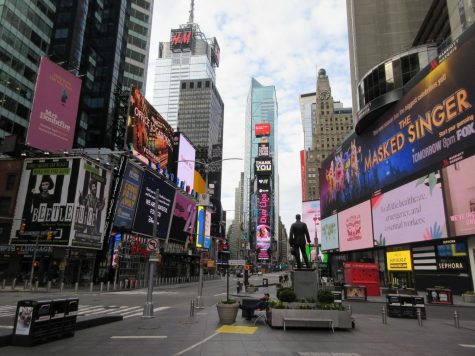 Gov. Andrew M. Cuomo was asked at a news conference about Broadway's previous announcement. He said, "Before you go to Broadway theaters, people are going to say, 'When can I go back to work? When can I go back to school? When are the other essential services going to open?' Before they go to a play, there's going to be a lot of other questions that they're going to ask, and that's going to be a function of numbers."
It is hard to say for sure when Broadway will be able to reopen, but until further notice, the announcement remains that they will be closed until September. The industry was hesitant to announce this far off date. New York Times reporter Michael Paulson lists those reasons as: "ticket sellers are reluctant to refund more tickets than they need to, sooner than they need to; each closing extension requires another consideration of whether and how to compensate or provide health benefits for unemployed workers at a time when there is no box office revenue, and getting ahead of government mandates might endanger insurance coverage." 
However, now they have come to the decision that June 6th was too optimistic of a reopening date and made the final call to move it to later in the year.
Payment for Broadway Employees
During the month of March, the Broadway League announced an Emergency Relief Agreement, saying that they will provide Broadway employees with pay for the first few weeks of industry shutdown and health insurance for at least a month during the covid-19 crisis. This includes pay for hundreds of actors, ushers, makeup artists, musicians, and more.
The producers have said that they cannot afford to pay their employees any more than that due to no current box office revenue. They are looking for government assistance in order to further help pay the entertainment industry workers according to a statement by a coalition of Broadway unions and guilds. 
The New York Times describes the agreement in-depth with the President of Actor's Equity Association Kate Shindle explaining, "It's the best deal we could get under trying circumstances. We've been trying to find the sweet spot between getting the greatest number of benefits for our members, while still trying to make sure we don't bankrupt the individual shows in the process. Our members would like to have jobs to go back to."
Virtual Performances
Broadway and the entertainment industry, in general, has taken a major hit from this pandemic, but they have managed to keep audiences smiling with virtual performances. Actors and singers are posting videos of songs and hosting small shows all over the internet. 
BroadwayWorld started "Living Room Concerts" for people to see Broadway actors performing at home. Lin-Manuel Miranda released a never before heard Hamilton song on his Twitter titled "I Have This Friend." Tony Award-winning actress Laura Benanti asked on her Twitter for highschool students who had their musicals canceled to send her videos of them performing, calling them "Sunshine Songs." These are just a few examples of how actors and singers have been continuing to entertain us online. Read about more here and here. 
Current Status on Performances
All Broadway theatres are currently closed, but what does that mean for some of the individual shows who were about to start performances or about to close them? Updates on individual shows can be found on this Playbill article. Here is a brief list of the status of these shows:
Beetlejuice

: Originally scheduled to end performances in June and had to close early.
Birthday Candles

: Previews postponed to fall.
Caroline, or Change

: Previews postponed to fall.
Flying Over Sunset

: Previews postponed to fall.
Hangmen

: Suspended during previews and later closed. 
How I Learned to Drive

: Postponed to 2020-2021 season.
MJ

: Postponed to March of 2021.
Plaza Suite

: Postponed to March of 2021.
Who's Afraid of Virginia Woolf?

: Suspended during previews and later closed.
About the Writer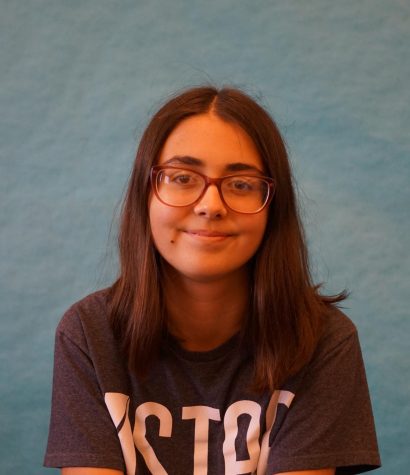 Alina Zang, Assistant Layout
Alina Zang is a Sophomore working as the Assistant Layout for the Broadcaster. This is her first year working for The Broadcaster. She enjoys writing,...