Fenicci's Phil Guarno starts GoFundMe to feed Hershey Medical Center staff
Health care workers around the world are working countless hours to fight COVID-19 while thousands of restaurants are closing their doors. Phil Guarno, the owner of Fenicci's in Hershey, is helping both local restaurants and the local hospital, Hershey Medical Center. 
Guarno has set up a GoFundMe page where community members can donate money. According to the GoFundMe page, every time it reaches $1,000, Guarno asks an open local restaurant to provide a meal for the staff at the Hershey Medical Center. 
Local restaurants, including Babe's Bar and Grill, Mangia Mangia, and Au Bon Lieu Crepes, have been chosen to make meals for the Hershey Medical Center. 
Guarno also states on the GoFund Me that "all proceeds will be donated and accounted for by paying each restaurant by check and providing a detailed balance sheet of all purchases weekly." 
The GoFundMe page has been active since April 1, 2020, and it has raised $32,262 in 17 days. Now, each day $1,000 of that fund will go to the health care workers working on the front line. 
Guarno told CBS 21 that "There's a lot of pressure over at the Med center right now. The doctors and nurses are exposing themselves to danger every day and even though it's a small effort getting a sandwich or dinner in their hands, for some reason food is comforting and it makes him feel good and if I can make the Med center staff feel better every day that's what it's all about." 
The GoFundMe page is still active, and dinners will be provided to the hospitals until further notice. 
About the Writer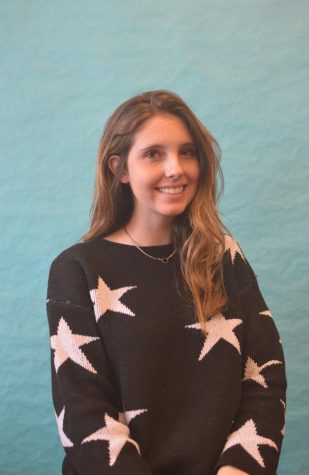 Clare Canavan, Editor-in-Chief
Clare Canavan is the co-Editor-in-Chief for the Broadcaster. She is a senior, and this is her third year writing for The Broadcaster. She enjoys traveling...