Coronavirus: Seven Tips for Staying Productive During Quarantine
Learning from home may seem great, but can also pose many challenges regarding productivity and how to stay focused. Although the extra sleep, freedom, and avoided commute is a dream come true for many, there are also major downsides when it comes to walking through the school day at home. 
Without the distinction between a home and work environment, it can be difficult to acknowledge the differences between work and play and staying productive throughout the school day while in the comfort of our homes. Most distractions present at home such as family, pets, and chores don't exist in the school environment. Unfortunately, due to the novel coronavirus (COVID-19), the list of students worldwide mandated to learn remotely for an extended amount of time has grown exponentially.
For those who are fully accustomed to attending in-school sessions, the transition won't be easy, especially since no one expected this pandemic to sweep across the nation. Below are some useful tips to keep in mind and to help ease the transition while out of school due to the COVID-19 pandemic.
1. Keep a planner: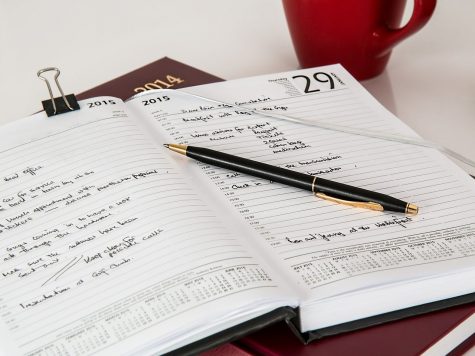 Although it seems that there is not much to plan for when your days are spent within the comfort of your home, keeping a daily planner and writing each task of the day is essential to staying productive. Maintaining a planner helps with not only time management, according to licensed psychologist Barbara Markway,  but the feeling of crossing off a completed task also provides stress relief. Utilizing a daily planner can also spark creativity and allow a new idea for a task to emerge. Whether a digital or a physical planner, this tool will definitely help to stay organized and productive while learning remotely.
2. Maintaining a consistent schedule: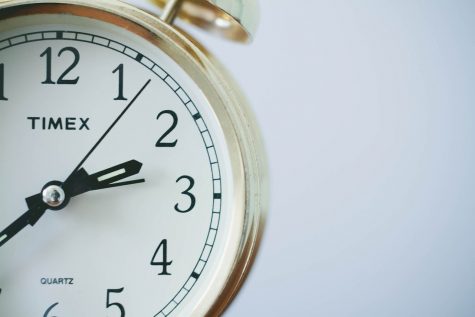 The phrase "consistency is key" is very relevant during times like these, where we are confined to the space of our homes. A consistent schedule allows for necessary tasks such as working out, cleaning around the house, and completing school work to be completed. After a while, your schedule will become a habit, making it much easier to do schooling from home. Remaining busy while at home can be very difficult for some, which is why coming up with a daily schedule is essential to staying productive. 
3. Waking up early:
Although not always easy, waking up early and on time for things such as scheduled Zoom classes is a very important aspect to remaining productive. According to an ongoing study by Sleep Advisor, research has shown that waking up early can even increase levels of concentration and enhance productivity, two very important things to keep in mind during this time. 
4. Defining a workspace: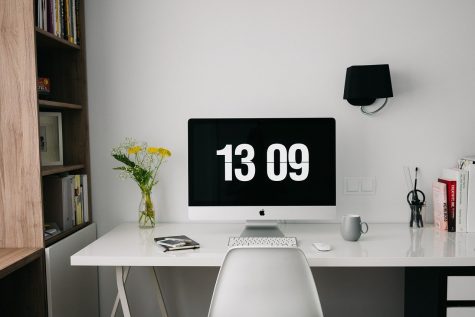 It can be very tempting to work within the comfort of your own bed, but defining a workspace is very important when it comes to staying productive. According to business and money management expert Dorethia Kelly, establishing a workplace separate from the comfort of your bed or couch allows for the reduction of distractions such as the television or getting too comfortable and taking many breaks. Keeping this workspace clean will especially help to work diligently, focused, and efficiently. Having a defined workspace within your home not only boosts productivity, but it also allows for a spark in creativity. 
5. Taking school just as seriously:
At times, it can be easy to take advantage of the new online school methods that have been implemented worldwide. With teachers being more lenient while students adjust to this new way of learning, individuals may lose sight of the fact that they are still attending school. In order to create a school-like environment at home, it is important that students take their schoolwork just as seriously as they once did when they were face to face with their teachers.
6. Be goal oriented:
Setting goals, whether that be to take the trash out or to submit a school project, is a very important aspect of remaining productive in our day to day lives. Most individuals are stuck at home during the COVID-19 outbreak, making it easy to lounge around and put off certain tasks. Simple things such as creating a to-do list or scheduling your school day will allow a greater performance. Setting even the smallest goals allows a sense of accomplishment and ultimately leads to an increase in productivity. 
7. Get ready for your day (morning routine):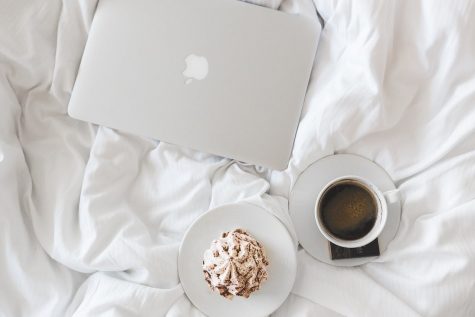 Although these times are far from normal, it's important to maintain a routine that you would normally do before school. While working in pajamas may seem like a great idea, it can decrease your productivity immensely. According to licensed mental health  and counseling professional Jodi Clarke, without getting ready, you wouldn't have anything to jump start your day and workload. Figuring out what in your daily routine indicates that it's time to work is imperative to productivity throughout the day. By continuing with a normal morning routine, you'll benefit not only mentally but physically. Beyond psychologically preparing you for school, you'll also be ready for any zoom meetings or video chats with classmates and teachers. Feeling good physically and mentally will ensure your day is productive. 
About the Writers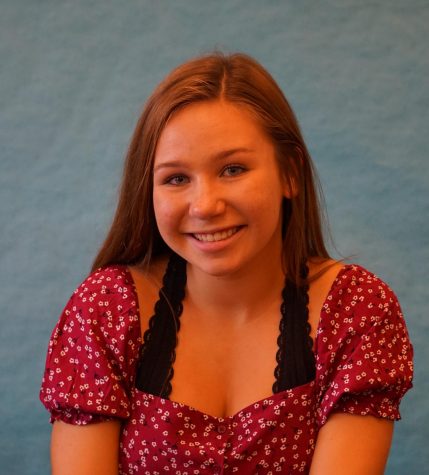 Mallory Gillespie, Video Editor
Mallory Gillespie is a video editor for the Broadcaster. She is a junior at Hershey High School and a second year member at the Broadcaster. Mallory also...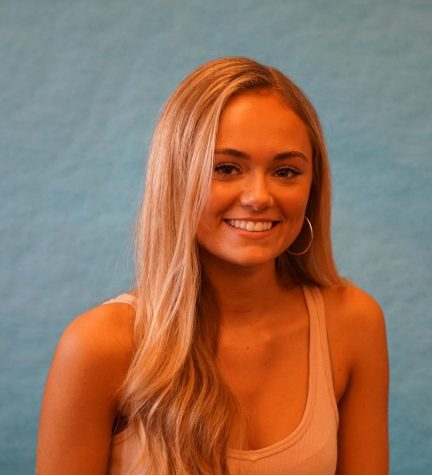 Claire Strucko, Reporter
Claire Strucko is a reporter for the Broadcaster. She is a Senior at Hershey High School and is a third year member of the Broadcaster. Claire also enjoys...