Coronavirus: What To Do While Stuck at Home
By: Caroline Glus and Lauren Cribbs 
While school is not in session due to COVID-19, a global outbreak related to a coronavirus disease, it may seem like there is not a lot to do and may result in extreme boredom, but here are some things to fill your time while still staying safe.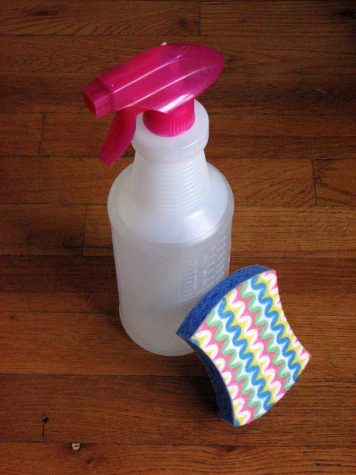 Clean your room 
Cleaning your room while stuck in your house is always a productive way to pass time. Cleaning out your closet of old clothes and shoes will leave you feeling accomplished and organized. Getting rid of the clothing you no longer wear will give you room for new items when we can go out and shop again.  Also it will keep your parents happy.
Organize 
Along with cleaning your room, organizing any part of your house is a great way to pass the time. Take this time to clean your bathroom, room, or that closet you always avoid because it is just that messy. 
Read for upcoming classes 
Taking the initiative to get ahead in school will better prepare you for your return. Watching videos on Khan Academy and pre-reading textbooks will make the transition to going back to school a breeze.  The Hershey Public Library offers digital borrowing via their e-book system.  There are no late fees. If you want to be artistic, make notes in fun pen colors to make the learning more fun.
Start or continue a hobby
Odds are you might just have the supplies for a hobby you set aside months or years ago because you got bored or ran out of time.  Painting, for example, can be a relaxing hobby to take up and there are many guides and resources online to help you get started. Shibasaki is a Japanese watercolor instructor on YouTube who channels some old school Bob Ross "happy little trees" vibes.
Rewrite or review class work 
Reviewing what you learned before the unexpected break can be really beneficial. Rewriting notes and doing worksheets are just some small ways you can help yourself in a big way for when this pandemic is over.
Exercise 
Exercising is a simple and fun way to use up some time. There are many different ways to exercise whether it's going on a nice and easy walk or doing an intense ab workout, and they all result in getting in shape and wasting time.  Yoga can be a simple way to get a full body workout without equipment, and it is a great stress reliever. Sara Beth Yoga, a YouTube channel, offers many different workouts including one for stress relief.
Watch Netflix 
In the meantime, now that we don't have physical classes to attend to, we have a ton of extra time. A good way to fill this boredom, is to start a new Netflix series or movie.  The Great British Baking Show is a nice upbeat show with multiple seasons to help while away the time. Netflix or any other streaming service has plenty of shows and movies to watch that could spark one's interest. Once involved in a nice long series the time will fly.