CBS 21 Meteorologist Tom Russell Predicts Harsh Winter
Russel looks back at his journey to CBS 21 and forward to a snowy winter season
At this time of the year, everyone tunes into the weather forecast to hear about road conditions and, of course, delays and closures. Weather often takes precedence as the top news story, and the meteorologist is front and center with the latest developments and predictions.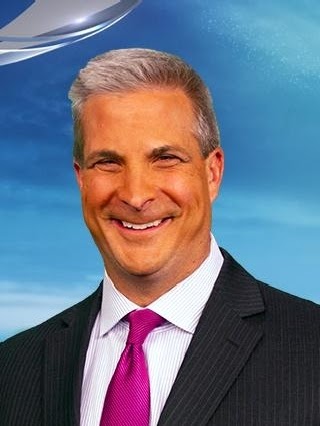 Tom Russell has been a meteorologist for the past 22 years. Although Russell has not always been with his current local news channel, CBS 21, out of Harrisburg, PA, Russell said, "in broadcasting you have to move around to move up."
With an undergraduate degree in communications from the University of Dayton and a meteorology degree from the University of Mississippi State, Russell's meteorology career began in 1997. After working for several stations throughout Florida, Russell and his wife, Krista Reuwer, a staff member here at Hershey High School, moved to Pennsylvania. Russell stumbled upon an opening at CBS 21, and as of this upcoming June, he will have been with that very station for the past 18 years. 
Since Russell joined the CBS 21 meteorology team, he has won numerous awards, including an Emmy. Russell has also earned the American Meteorological Society's Seal, as well as the National Weather Association.
Years of experience, studying models, and forecasting has enabled Russell to become familiar with weather patterns. 
Russell believes we are due for another cold winter like the 2014-2015 winter which holds the record for the coldest, harshest winter on record. That winter will long be remembered for the Susquehanna River freezing over.  
Even though we had above average snowfall last year with about 41 inches of snow, Russell believes we are in for an even rougher winter this year. We are already off to a cold start as November was colder than average. 
Russell said he expects that harshness to really set in by February, which is known as a back loaded winter. 
To be able to predict the possible outcomes of this winter season, Russell relies on numerous statistics, most importantly analogs.  Analogs enable Russell and his team of meteorologists to go back and try to find a similar pattern. Russell will go back and analyze what kind of summer we had, how did the fall's weather go, and uses an algorithm to find similar patterns in past winters to predict how this winter will take shape. 
Russell also utilizes the big broad weather pattern which is associated with El Ñino, a warming current in the Pacific. According to Russell, at the moment, El Ñino is neutral meaning it is not really strong or not too weak which is known as La Ñina.
Another big thing that impacts the Northeast is the North Atlantic Oscillation. Russell defines the North Atlantic Oscillation as an area of low pressure that sits off to New England. Depending upon where that sets up, that could determine the intensity of the snow. 
Due to the evidence gathered by these models, Russell said, "these models all tend to hint at a very cold winter this season."
NOAA (National Oceanic and Atmospheric Administration) also echoes Russell's above average snowfall prediction, as they too predict Pennsylvania to experience above average snowfall with an equal chance for lower temperatures.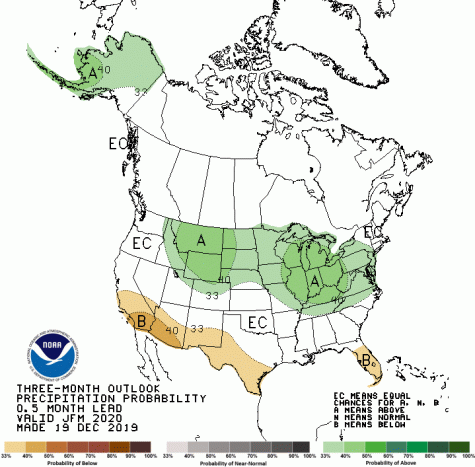 Russell's biggest concern for this winter season is the fact that the cold will be relentless after the holidays. Russell also sees this winter lingering into March and even April.
Russell also warns about the danger of snow squalls when he said, "we have had frequent accidents along I-80, I-81, and I-83. Snow squalls kind of act like thunderstorms in the wintertime. They roll through, so people are driving along thinking all is well. Then, all of a sudden, you have white out conditions and that's when people jam on the brakes, and we see these huge multiple vehicle pileups."
Russell and his team have partnered with Penndot and helped put up snow squall warning signs to help get the word out to drivers. They have also used social media as well to inform drivers of these dangerous squalls.
Eric Horst, Director of Millersville University Weather Information Center since 1988, also sees a harsh January and February in the forecast. He said in a tweet, "in January and February we will see a progressive pattern with transient cold as well as several Arctic Blasts, but we'll also see a few mild spells. Near equal incidence of rain and snow are likely."
To Russell, the possibility of us experiencing a white Christmas this year is a 50/50 chance. Russell also explains that people vary in their definitions of a white Christmas. Some people consider a snow that lands on the ground a couple days before Christmas a white Christmas. However, others consider having snow on Christmas Eve into Christmas Day a white Christmas, whether it lands or not.
Russell also remarked that the last time that we had a white Christmas, according to his definition, was in 2002-2003. Russell said the snow started on Christmas Eve, continued throughout the night, and by the time it wrapped up on Christmas morning they had about 8 inches of snow.
"I think that we are in for a colder winter." Russell predicted. "It won't be the coldest and not off the charts cold, but colder than average accompanied with above average snowfall."
About the Writer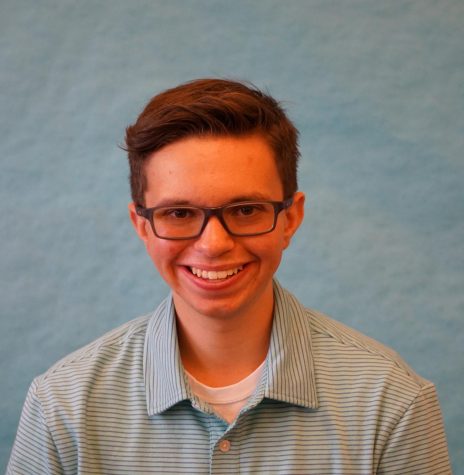 Joshua Gearhart, Reporter
Joshua Gearhart is a reporter for the broadcaster. This is his second year on the staff. He plays ice hockey for the Hershey Jr. Bears, and enjoys playing...