A New Environmental Club Begins at HHS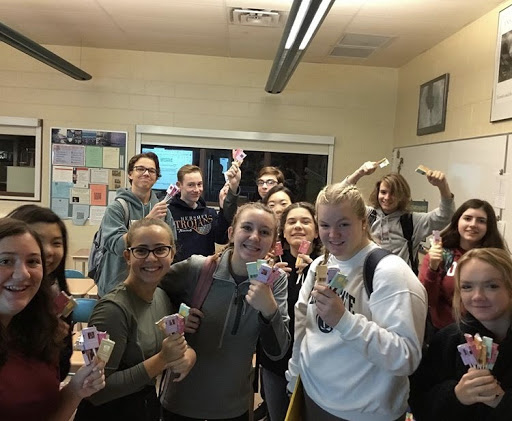 Hang on for a minute...we're trying to find some more stories you might like.
"I think it's really important to start an environmental club," sophomore Irena Potochny said. Potochny's idea came to life in the fall of 2019 when she became the co-president of HHS LEAF Club, the new environmental club.
The original environmental club, supervised by science teacher Stephen Newell, was not an active club despite the fact that it is found on the school's website. Starting from scratch, Potochny worked alongside fellow co-president and sophomore Ece Aydogan to get LEAF Club approved.
According to Potochny, the creation of HHS LEAF Club has been in process since the spring of 2019. The club name is an acronym, which stands for "Loving Earth and Friends."  It has the same goal as the original environmental club: educating the school and promoting a positive change in the community in order to limit the carbon footprint. LEAF Club is also supervised by Newell, the environmental scientist teacher.
This environmental club is like most clubs in the sense that they hold regular meetings. They meet biweekly on Tuesday mornings. During these meetings, they discuss current events and service opportunities according to Potochny. In addition to their regularly held meetings, they have documentary parties. During these parties, they watch informative, entertaining documentaries. The goal is to provide knowledge through a fun event for members and potential members.
HHS LEAF Club exists outside of the school grounds by taking an active role in the community. Their recent community service project was picking up trash along US-422 in Hershey. This was their first service opportunity. The presidents are planning more service opportunities for the future such as planting trees and flowers in the community and more waste pickup.
One of the other things the club participated in, was fundraising by selling lollipops. According to co-president Aydogan, they weren't ordinary lollipops. When these lollipops are planted, they grow an assortment of plants relating to the flavor. The fundraiser went well and encouraged the club to keep doing it. They are making plans to buy more supplies to sell for next time, said Aydogan. 
Their donations went to two places: their own account and PennFuture. The HHS LEAF Club fund will be used to buy supplies such as trash bags or more fundraising items. The money that went to PennFuture will help with their goals. PennFuture is a small committee in Pennsylvania that works to write and create bills that will lead to a more sustainable and environmentally safe area. 
The club is trying to impact HHS in a positive way by reducing waste and raising money for the environment. One of their goals is to get rid of the plastic silverware in the school cafeteria and switch to metal, wood, or another environmentally safe material. It would reduce the waste produced by the plastic. While some might consider the use of reusing a utensil unsanitary, it is the same as when you go to a restaurant, said Potochny. 
Another idea that the club is working on is to have Ecosia downloaded to all of the school iPads. This is a search engine that uses the money it makes to benefit the environment by planting trees. In addition to giving money for the planting of trees through Ecosia, HHS LEAF Club is working on planting on their own. They hope to plant flowers on school campus. 
Keeping up with society and the times, Public Relations Directors, sophomore Lily Kachel and sophomore Hannah Marra connect to the members through social media. HHS LEAF Club's Instagram (@hhs.leaf.club) provides the members with information about previous and upcoming service opportunities as well as information regarding their meetings. More club information regarding them can also be found by directly emailing the leaders and through their remind. The Public Relations Directors will put up posters around the school too.
"You should join because there is no commitment," said Aydogan. According to the co-president, there are no dues that need to be paid or required service opportunities. The club is simply an opportunity to support and help the environment. The presidents of LEAF Club want to engage and inform the students of Hershey High School.
"We love the environment," said Aydogan, "and think we should do more to protect it."
About the Writer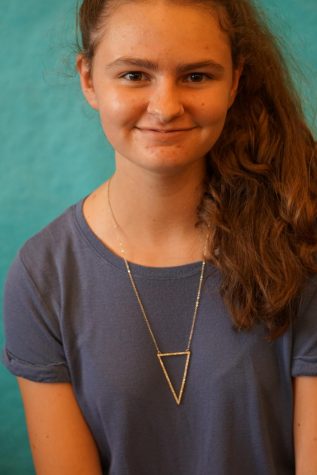 Eva Baker, Reporter
Eva Baker is a sophomore reporter for the Broadcaster. This is her first year writing for the newspaper. She enjoys traveling, reading, and playing piano.