HHS Announces October Students of the Month
Hershey High School (HHS) announced seniors Julia Parrey and Hank Carrera as October Students of the Month. Parrey and Carrera are the first to be named Hershey High School's Students of the Month for the 2019-2020 school year. 
Hank Carrera is not only an academically strong student inside school he is also an athlete: a member of the Hershey Aquatic Club and the Hershey High School swim team. Along with academics and athletics, Carrera is involved in various extracurricular activities. He is the Co-President of Student Council, Co-President of Model UN, a student representative of the School Board, a Link Crew Leader, and a member of National Honor Society. 
Carrera said he is very dedicated in everything he does, and he tries to be as present and active as possible in the activities he involves himself in. 
Carrera said he found Hershey very welcoming. "I think my greatest accomplishment was being able to make so many friends after I moved to Hershey freshman year," Carrera said, "I really liked how Hershey welcomed me and I grew exponentially from that experience."
After graduating in 2020, Carrera plans to attend college, but he has not decided what school yet. He intends to study International Relations. 
Julia Parrey, female student of the month, is also involved in athletics and extracurriculars. She is a member of HHS's soccer and lacrosse teams, Mini-THON, Key Club, Youth and Government, National Honor Society, Spanish National Honor Society, Psychology National Honor Society, Girl Scouts, and Link Crew. 
Parrey would describe herself as someone with a strong work ethic. "I am and always have been a little bit of an overachiever, but it certainly can get you places and bring success," Parrey said, "Going the extra mile is important, because a lot of others don't."
Parrey said she plans on attending a 4-year university and studying medicine. "I'm super interested in bioethics. It's a fascinating subject to me and one that will be all the more necessary as technology continues to progress," said Parrey. "Whatever I end up doing, I know that I want to help people."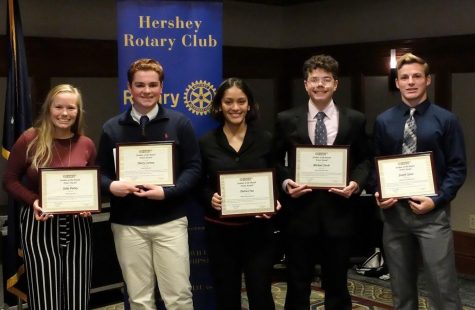 About the Writer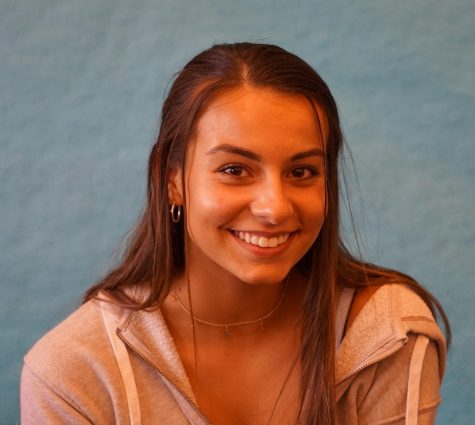 Claire Sheppard, Feature Editor
Claire Sheppard is the Feature Editor for The Broadcaster. She is a senior, and this is her third year writing for The Broadcaster. She enjoys iced coffee,...