Hershey Boys Soccer Falls to Lower Dauphin in District Semi-Finals
The Lower Dauphin Falcons defeated the Hershey Trojans 1-0 on Monday, October 28, 2019. 
Both teams set up great defense and offense in the first half. Senior goalie Teagen Therit defended the goal, not allowing the Falcons' offense to score. 
Junior Elliot Stalebrink had a goal at the end of the first half taken off the scoreboard.
The referees called no goal as the first half had ended before it entered. This call left the score 0-0 at the end of the first half.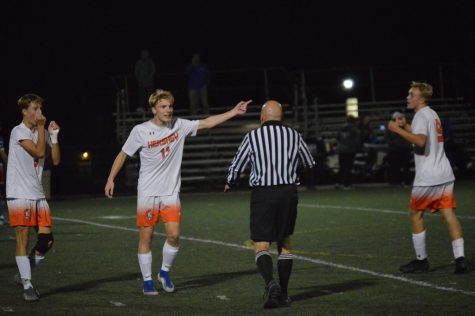 The Falcons came out in the second half with a strong offense that the Trojans could not defend. Lower Dauphin's senior Ryan Sanson scored just seven minutes in the second half putting the Falcons in the lead 1-0.
Sophomore Ben Zimmer had a chance to bring it into overtime with a free kick at the end of the game, but the team couldn't sink it in to tie it up. 
The Trojans has many goal attempts, but senior goalie Axel Grater did not let a single kick in, leading the team to the 1-0 victory.
Senior captain Will Miller said, "We played our hearts out out there despite the outcome. Looking forward to securing a spot in the state playoff this Saturday." 
Lower Dauphin will play Northern York in District III Championship Final on Thursday, October 31 at Hersheypark Stadium.
Despite the loss the Trojan are still in the hunt for a state qualifying berth. The Hershey Trojans Boys Soccer team will play away at Susquehannock on Saturday, November 2, 2019.
About the Writer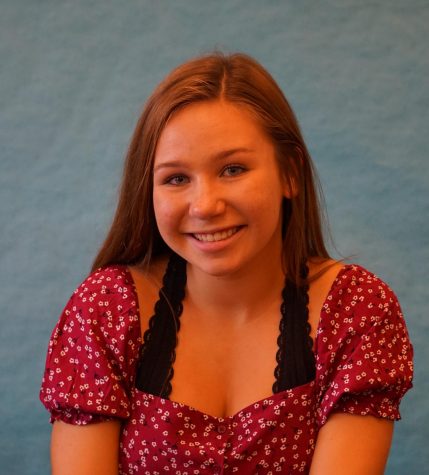 Mallory Gillespie, Video Editor
Mallory Gillespie is a video editor for the Broadcaster. She is a junior at Hershey High School and a second year member at the Broadcaster. Mallory also...