Editorial: Severe Underrepresentation of Women on Corporate Boards
Hang on for a minute...we're trying to find some more stories you might like.
It is no secret that women have been underpaid when compared to the pay rate of men.  Women are often underrepresented in senior positions within firms, while at the same time they tend to be overrepresented in low-paying jobs. In fact women with full-time jobs still earn only about 77 percent of their male counterparts' earnings.
Ultimately, women are severely underrepresented on corporate boards.
But a different side of the gender inequality issue is women in leadership positions in the business world. According to the Catalyst, on nearly 7,000 companies in 60 countries, women held 15% of all board seats globally in 2017.
The MSCI says that in the US from 2010 to 2017 97.4% of corporate boards only had one to two female on them. In the Philadelphia area in 2016, women made up only about 16 percent of corporate board.
Some steps however have been taken to solve this issue of underrepresentation. According to the National Conference of State Legislatures (NCLS), In 2018 the state of California had taken the issue to their legislative branch and has become  the first state to require every publicly held corporation in the state to have a minimum of one woman on its board of directors by the end of 2019.
This could serve as a problem to some boards set in California because they do not meet California's new requirements. One-quarter of the publicly traded companies headquartered in California don't have any women on their boards.
The requirements of that act are corporate boards must have a minimum of one female director if the total number of directors is four or fewer; two female directors if the corporation has five total directors; and a minimum of three females directors if the corporation has six or more total board members.
The American Center for Progress says that in 2016 the number of companies without any female board directors was 19 and 43 corporations have absolutely no female executives on them.
According to the New York Times, a study by the Alliance for Board Diversity shows that women and minorities occupied 38.6 percent of board seats at Fortune 100 companies last year, compared with 35.9 percent in 2016.
The same study shows that at Fortune 500 companies the figure rose to 34 percent in 2018 from 30.8 percent two years earlier. Despite all of this though the company did not reach its goal of 40 percent diversity.
We have the capability to solve this problem too. We can contact our own representatives for the state legislature and push them towards the steps that California has taken to mitigate this issue.  Contact Pennsylvania Governor Tom Wolf and let him know you want the law to change.
About the Writer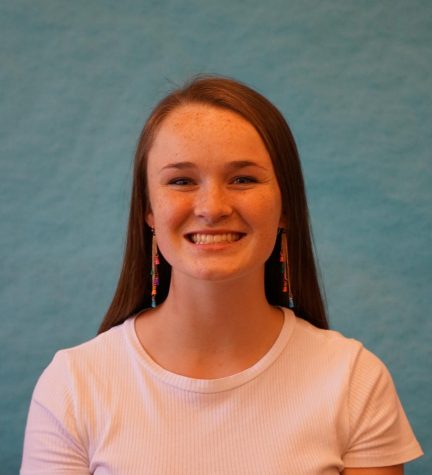 Anna Callahan, Reporter
Anna Callahan is a news reporter for the Broadcaster.  This is her second year writing for The Broadcaster. She enjoys reading, traveling, baking, and...