The Five Most Anticipated Books of April
Hang on for a minute...we're trying to find some more stories you might like.
April promises to bring flowers and warmer weather, but it will also bring the bloom of some of the most anticipated young adult novels of 2018. Get to know these popular books before they are released.
Sky in the Deep by Adrienne Young
This fantasy novel follows the story of 17-year-old Eelyn as she struggles to fight and survive. She stands alongside her Aska clansmen to battle their ancient enemies, the Riki clan. Things go awry when her brother's betrayal forces her to endure the winter with the Riki. Despite being surrounded by enemies, a larger problem arrives, and a clan, thought to be just a legend, raids the village. Fiske, member of the Riki and friend of Eelyn's brother, must team up with her to fight the ruthless clan. The only way to stay alive is to unite the clans together: an impossible task. Eelyn questions her own loyalty and family while she dares to trust the people she has always hated. This 352-paged book will be released on April 24 by Wednesday Books.
Ace of Shades by Amanda Foody
New Reynes, more frequently called the City of Sin, houses gang-infested streets, casino families, and eerie secrets hidden in every shadow. No proper young lady would be found there, but Enne Salta must venture into the corrupt city to find her missing mother. Following her mom's trail, Enne meets Levi Glaisyer, who is the complete opposite of a gentleman. This street lord and con man only focuses on clearing up an investment scam, so Enne offers a payment that could resolve all of Levi's problems. Their search for clues uncovers an unthinkable secret from Enne's past, and to make things worse, Levi's enemies find them. Levi is forced into playing a daunting execution game that's impossible to win. To save him, Enne must play along and surrender herself to the city. Enne's tense story will be published on April 10 by Harlequin Teen.  
Ash Princess by Laura Sebastian
At the age of six, Theodosia witnessed her country being invaded and the murder of her mother, the Queen of Flame and Fury. Now, ten years later, Theo suffers from the merciless abuse of the Kaiser and his court. She endures the severe beatings with one thought repeating in her mind: Keep the Kaiser happy and he will keep you safe. Theo has been acting ignorant and harmless until the Kaiser forces her to execute her last chance at freedom. Her thoughts veer to revenge. With the help from magically-gifted rebels, Theo executes a plan to murder the Prinz, Kaiser's son. However, she does not account for falling in love with the Prinz, nor for the betrayal of her rebel allies along with her only hopeful light for the last decade: her heart's sister Cress. Theo questions the trustworthy and makes impossible decisions, and she'll find the true meaning of sacrifice when trying to save her people and becoming queen. Delacorte Press will publish this novel on April 24.
Bacon Pie by Candace Robinson and Gerardo Delgadillo
Lia Abbie loves relaxing; in fact, that's all she does. She is content with old school video games, her best friend Barnabas, and her alternating living schedule between the apartments of her two dads and her mom. Kiev Jimenez's life, on the other hand, consists of Shakespeare and a pet armadillo. He is simply a theatre geek who is determined to obtain the role of Horatio for the Hamlet school play. They both find themselves in the principal's office after a very heated argument. To avoid being suspended, they must work at the cringe-worthy Piggy Palooza Festival. Neither of them are too happy about this since it interferes with their lives. However, they learn that the smell of bacon isn't the only thing in the air. This romance comedy book will be released on April 13 by Evernight Teen.  
Leah on the Offbeat (Creekwood #2) by Becky Albertalli
From the same author of Simon vs. the Homo Sapiens Agenda (film: "Love, Simon"), comes a story about Simon Spier's best friend: Leah Burke. She can easily stay onbeat when it comes to drumming- if only her life was the same tale. Being the only child of a single, young mom and the outsider of her friend group, she is certainly at a disadvantage. She has a love for drawing, but is too insecure to show it. Her mom knows she's bisexual, but Leah is still too shy to tell her friends, even the openly-gay Simon. Her life becomes unrhythmic when her friend group shatters unexpectedly, and Leah doesn't know what to do. With senior year coming to a close, and prom and college just a corner away, everyone becomes anxious. And it's hard for Leah to focus on the beat when her loved ones are fighting, especially when she realizes she loves someone more than she intended. Leah on the Offbeat will be published on April 24 by HarperCollins.
About the Writer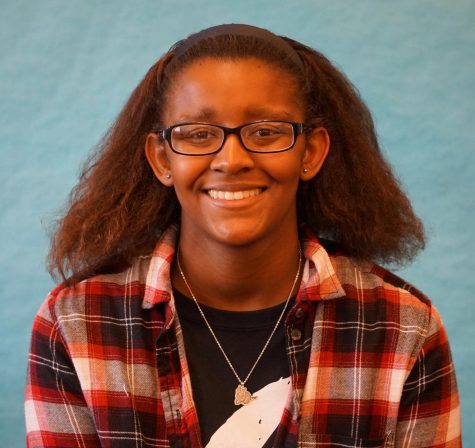 Angelina Memmi, News reporter
Angelina Memmi has been on the Broadcaster for two years, working as a Layout Manager. She is a junior and has been going to HHS for her entire life. She...