Are the new iPads a success?
Hang on for a minute...we're trying to find some more stories you might like.
The new iPads have finally arrived and are in use.
Hershey High School now has 1 to 1 iPad through the entire high school. Each student has a personal iPad that they use both in school and at home for school work. The initiative was brought up many years ago but it finally got in motion at the beginning of 2017, and it was ready at the beginning of the 2017 school year.
In the HHS Broadcaster Fall iPad Survey conducted over November 1-5 of 27 students found that at the end of the last school year, 80 percent of students did not want the new iPads. Most students already had technology they were using, and they preferred that over new iPads.
Since then the opinion has changed and now over 75 percent of students say they are happy they have them now.
The news of school wide iPads came about last year, and some students were quite upset. "I didn't feel that iPads helped me in class," said HHS sophomore Kole Kramer. He thought the addition of iPads would not help his learning because he already had a laptop which he used instead.
Over time however, "my feelings changed because the iPads are much better than the iPads I had last year as a freshman. These iPads actually work well," said Kramer.
Last year, Kramer and the rest of the incoming freshmen brought their iPads with them to the high school. Those students participated in a pilot program with the iPads. Which is one of the reasons the high school now has iPads.
"It does not make sense for students to come to high school and not have a device they have always had," said Laurie Wade, HHS Assistant Principal.
After the successful pilot year, the administration expanded the program to include both the middle and high schools. Now, every student and teacher in both building have an iPad that they take home with them daily.
The iPads were distributed to students during the first week of school. Each class had an individual assembly that went over how to set them up, but students still found problems.
"It had many networking problems," said HHS sophomore Claudia Zugay.
Similarly, Anastasia Mitrovic, another HHS student found, "how slow the internet connection can be when using them. Also I find that my iPad dies very quickly and charges slowly, so I'm always trying to find time to charge it."
Students are required to charge their own iPad and bring it to school, everyday. HHS Broadcaster Fall iPad Survey found that during the school day, over 70 percent of students are using Google Drive and extensions most frequently. Eighty one and a half percent of students are using Canvas on a daily basis.
Canvas, a learning management system, allows HHS teachers to assign work, offer extra practice, and administer tests all through their classes. Each class the HHS student has is on Canvas, and each teacher uses this as their platform to run their electronic classroom.
"It makes it easier to provide extra resources," said Caitlin Parker, HHS Spanish teacher.
iPads allow students to have constant access to the internet, Canvas, and teachers even from home. This allows students who are struggling to ask teachers for help without having to be face to face. The benefit is that the student no longer has to ask for help in front of the class; they can simply email the teacher about it and get help.
HHS Broadcaster Fall iPad Survey found overall, 77.8 percent of students are happy they have their new iPads, and over 80 percent of students find the iPads have been a positive addition to their schooling.  
About the Writer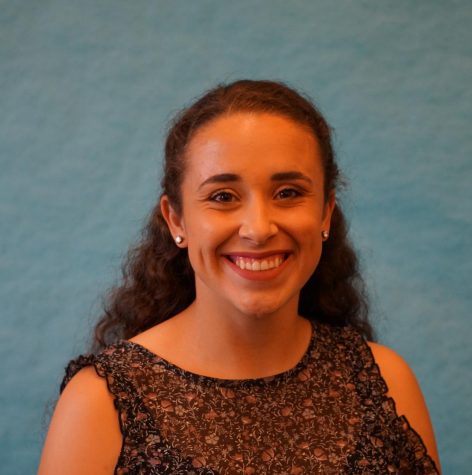 Alexis Moodie, Co-brand Manager
Alexis Moodie is co-brand manager for The Broadcaster. This is her third year writing for The Broadcaster. She enjoys playing both soccer and basketball...