Self Driving Cars Hit Road in Pittsburgh
Say goodbye to highway hypnosis and road rage and say hello to sensors, built-in GPS systems, and stress-free driving.
On September 14, 2016, Uber made its self-driving cars available to passengers in Pittsburgh. The cars will have humans at the wheel, ready to take control of the vehicle if necessary, including in bad weather conditions.
When customers request a ride through the iPhone Uber application, they can agree to the possibility of being randomly assigned to a self-driving car.
According to technology website TechCrunch, the cars use cameras and a GPS system to project a 360-degree image of its surroundings. For now, the cars can detect obstacles, people, and potholes, while responding accordingly.
TechCrunch says Uber is only providing this service in several Pittsburgh neighborhoods, but Uber plans to expand to the airport and a northern suburb.
No special license or permit is required to operate these machines. "As long as there is a licensed driver in the driver's seat operating the vehicle, they do not need to be touching the steering wheel," said Kurt Myers, the deputy secretary for Driver and Vehicle Services for the Pennsylvania Department of Transportation.
Since existing traffic laws are only concerned with human drivers, according to The Atlantic, developing laws for self-driving cars will be a longer process. However, a Pennsylvania task force is already creating guidelines for these type of vehicles.
While this is the first time self-driving cars have seen the open road in Pennsylvania, automotive giant, Tesla, has already tested its own such cars for 100 million miles.
Both of these companies share one goal: to make highways safer. "Everybody seems to recognize that there's 35,000 deaths on the highways each year, which is carnage,"  said Roger Cohen, policy director for the Pennsylvania Department of Transportation.
The Uber cars are in their early stages, and there is still a long way to go before self-driving cars become a viable alternative.
Signe Brewster of TechCrunch summed it up best. "You don't notice how many unexpected incidents occur during a routine drive until you ask a robot to take the wheel," said Brewster.
About the Contributor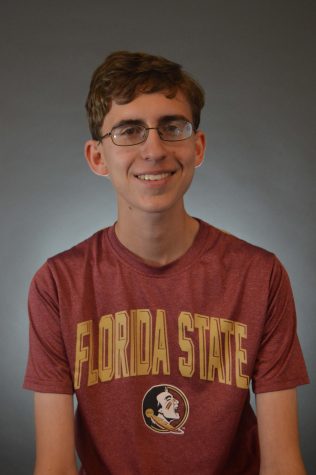 Joel Neuschwander, Science and Technology Editor
Joel Neuschwander is the Science and Technology section editor for The Broadcaster. This is his second year on the Broadcaster staff. Outside of school,...