Harrisburg Humane Society Hosts Holiday Adopt-A-Thon
On Saturday, December 7th, the Humane Society of the Harrisburg Area (HSHA) embraced the holiday spirit with countless Christmas decorations and discounted adoption rates so more animals would receive a forever home as their present this winter. 
Along with the discounted adoption rates, the event included an open house, a walking taco bar, and a bake sale. 
Normal rates for cats range from $84 (for senior cats) to $125 (for kittens), but for the Adopt-A-Thon, every cat cost $10. Dogs ordinarily required a $116 (for senior dogs) to $214 (for puppies) fee, but every dog now costs only $20. The price also includes spay/neuter surgeries, microchips, and vaccines.
The Holiday Adopt-A-Thon event occurs annually, once in December and again in the summer, called the "Christmas in July" event. Both of these events are from 11 am to 7 pm on one Saturday during the month. Visitors are allowed to walk in, interact with the animals, and get together with one of the many volunteers to potentially adopt a new friend. 
However, visitors and volunteers were prohibited from interacting with the cats this year due to a case of Feline Distemper. A cat had recently come into the shelter with this highly contagious disease, so the opening of the cats' crates were not allowed. One volunteer, Wendy, was disappointed, "it's hard to fall in love with an animal just through a screen." Holding and playing with the animals can aid people in their search for the perfect pet, and the disease could deter people from adopting any cats.
Despite the Feline Distemper, many cats were adopted during the Holiday Adopt-A-Thon. On each crate, there is a sleeve where papers can be placed, one paper being a pink "On Hold" slip. Wendy said that, "Each pink slip means there's an adoption pending for the animal in the crate, and it's amazing how many pink slips there are."
Only two hours into the event, 15 dogs received adoption applications, most cat crates had pink slips on them, and the shelter was still bustling with people.
At the end of the event, roughly 30 dogs were adopted or pending for adoption, and almost 40 cats were adopted or pending. 
The HSHA hosts other programs to help out both people and animals. One of them is the "Senior for Senior" Program, in which elderly visitors can adopt a senior cat (a cat over the age of five) for free. Since older cats tend to be calmer and lower-maintenance, they make perfect companions for cuddling and relaxing. Meanwhile, the "Book Buddies" program allows elementary school students to read to the animals, so that they become more comfortable with reading aloud.
The HSHA also plans to host another Holiday Adopt-A-Thon next December.
Wendy encourages everyone to visit and check out the shelter, and even volunteer if interested. She said, "We're all here for our love for animals, so everyone is really nice and welcoming. It's like a big family here."
About the Writer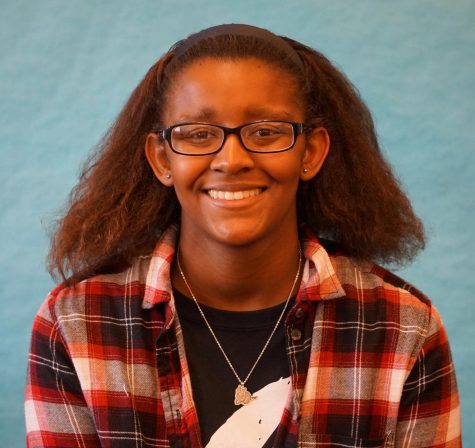 Angelina Memmi, News reporter
Angelina Memmi has been on the Broadcaster for two years, working as a Layout Manager. She is a junior and has been going to HHS for her entire life. She...