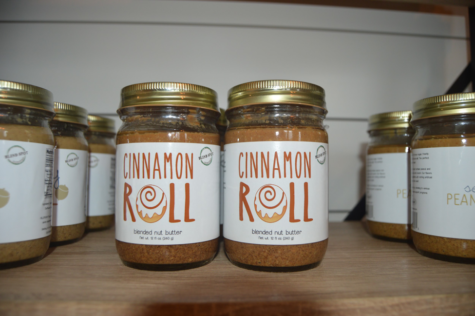 Halle Burk, Layout Manager

May 25, 2018

Filed under Hershey
A son-in-law and mother-in-law turned their hobby into a flourishing business. Calicutts Spice Co., a brand new spice store, had its grand opening on May 19, 2018 in Hershey. The shop is located at 130 West Chocolate Avenue in downtown Hershey. Their products are not just limited to spices; th...
Elizabeth Newman, Layout Manager

March 1, 2018

Filed under Hershey
Small Town Fudge is a fairly new business in downtown Hershey owned by Eric Cayton. The business opened in April 2017, and is located at 110 West Chocolate Avenue, Hershey, PA, on the lower level. Cayton decided to open Small Town Fudge because he has always worked in the confectionary b...