Claire Sheppard, Reporter

March 28, 2019
The Broadcaster surveyed Hershey High School to find out the top stories, music, movies, and trends of 2018. https://youtu.be/4zBYy-mUmWE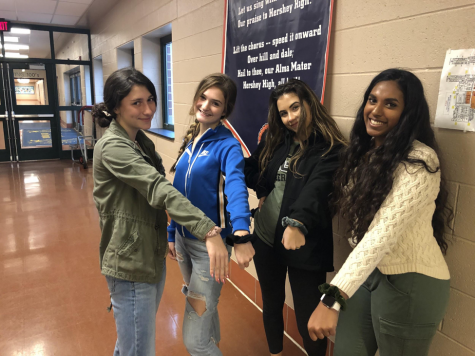 Ashlyn Weidman, Reporter

January 18, 2019
Throughout 2018 many new fashion trends appeared to the public eye. Anywhere from shoes to dresses certain styles have changed, and have been worn by teens throughout the world. Many people have differing ideas on what the top trend were, so here are some trends students said were their top 2018 p...
Chris Santiago, Reporter

September 18, 2018
Auditions for Hershey High School's fall play, Thornton Wilder's Our Town, will be held on Tuesday, September 18 after school, starting at 3:00pm. The story of  Our Town follows the residents of "Grover's Corners." Eighteen speaking parts are available with background and minor parts also...