Guest Speaker shows true passion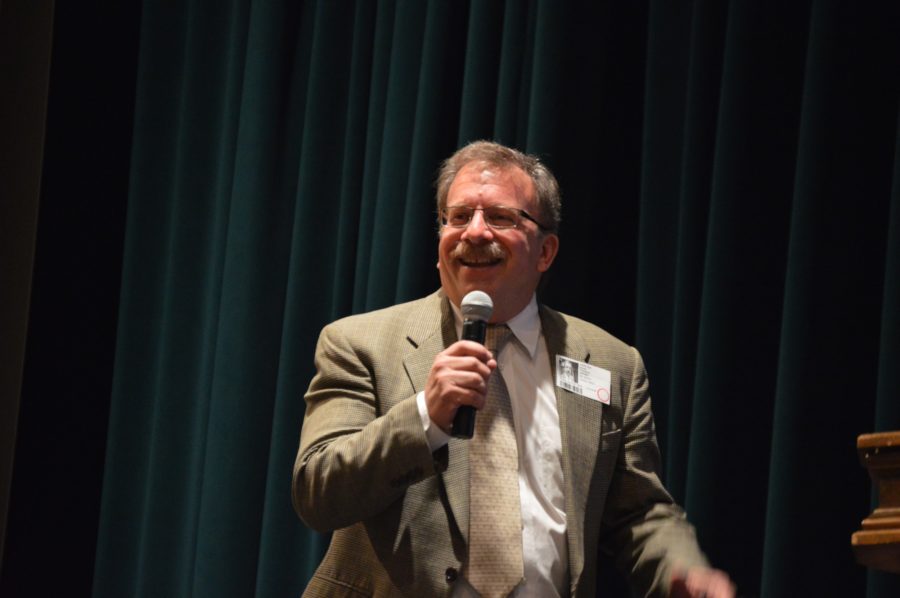 By: Henry Isaacson
HHS individuals looked to their hearts as they were to be guided to happiness during Community Day.
On Friday, April 29, 2016 Hershey High School held its first ever community day. During this day, students chose and participated in all sorts of activities presented by the high school's staff. While most activities taught an activity, Dr. David Yukelson of Penn State University taught the Students about themselves.
Yukelson, a sports psychologist who teaches at PSU, was one of the first of his kind.
In 1988, Yukelson was named the Director of Sport Psychology Services at PSU, and he still works under that position today. Yukelson has worked with sports teams from all around the country, developing teamwork, heart, and perseverance throughout them all.
Being one of the first sports psychologists, Yukelson knew that job opportunities were slim.
"I've always kept a backup plan using my transferable skills," said Yukelson.
While at the University of California in San Diego, Yukelson was preparing for a teacher based job. Yukelson knew that teaching could be as far as he goes in this type of career and wanted to make sure he was able to succeed.
In the end, Yukelson was able to do so much more. Involved with the USA Football Advisory Board and The Sport Psychology Registry for USA Track and Field, Yukelson has spread his knowledge to hundreds of athletes.
Yukelson came to HHS to explain how everyone can find their own passion or joy.
He wanted everyone to find an activity they enjoyed and become involved in it. Yukelson believed that it's necessary to become active with events happening around you because they can lead to new opportunities.
Working with so many athletes, Yukelson realised that once someone finds something they are truly interested in, passion will drive them the rest of the way to success.
"It's the passion of what you are doing in the moment," said Yukelson.
Yukelson worked with now deceased PSU football coach Joe Paterno and believed that he knew what it meant to have passion.
Yukelsons favorite quote from Paterno is, "Your opponent isn't the enemy, they will only let you become better."