Major Knee Injury Sidelines Ellie Buchanan
Her season ended instantaneously with a loud pop.
Sophomore Ellie Buchanan was playing an away game against school rival Cougars at Palmyra on April 15, 2019 when she felt her knee give out, and she fell to the ground. Buchanan later was told she had torn both her ACL and MCL. Her season was over and her future in sports was in doubt.
Buchanan has played lacrosse for numerous programs since she was in third grade. She has put endless effort into the sport and has progressed immensely since she began it. She is a midfielder that plays both JV and Varsity for the Hershey Trojans. This means she has to condition every single practice to the best of her ability while being there physically and mentally.
"I can't imagine not using my spare time to play lacrosse if I haven't yet that day," said Buchanan, "It's such a huge part of my life that I don't want to let go of for however long I have to."
Buchanan's routine game turned into one that she will remember for the rest of her life. When she arrived to Palmyra's field, she geared up to take the game from the big rival Cougars. Her and the Trojans were feeling extra hyped up about this game, little did she know how the game would resonate with her.
"I was driving down the field towards the goal to score and saw a defender, so I cut outwards to make a play, but instead my knee popped and I hit the turf," said Buchanan
She was carried off the field, fans clapping, and all she could think about was her future athletic career. Her teammates said they saw her fall and figured she would just walk it off, but it was far from that type of injury.
Sophomore and great friend of Buchanan's, Annie Bravacos said, "When she hit the ground and didn't get back up to get into the game right away I knew something was wrong."  
When she came off the field, the trainer saw her and suggested it may be a torn hamstring, but Buchanan knew the pain was too severe for just a hamstring injury. She attended her doctor's appointment the next week to get an MRI and when she got the results back she found she had not only tore her ACL, but her MCL too.
Buchanan wasn't necessarily surprised at the news, as she has experienced some of the same symptoms that her teammates and peers had. Heiden Orthopedics says an ACL and MCL tear can cause major swelling, pain, along with the infamous popping sound known by many who experience this injury.
"I was kind of expecting the diagnosis," said Buchanan, "But it was still a huge disappointment knowing I would be finishing my lacrosse season earlier than expected and also missing my junior volleyball season."
Since surgery and recovery time can take up to a year, Buchanan will be missing out on volleyball season in the fall, and most likely a majority of her next lacrosse season. She was looking forward to playing with volleyball teammate Annie Shay who will be a senior next year. Shay was out last season due to the same injury, so it would've been the last chance for them to play together.
Although the circumstances are tough to handle, Buchanan's teammates, parents, and coaches are routing her on. Buchanan is worried about being set back in her skill levels but will do whatever she can to stay connected to both sports. Her supporters know she will bounce back fast.
"I was sad to discover the severity of my injury, but am optimistic for my recovery,"  said Buchanan. "I have unbelievable gratitude for everyone who has supported me and hope to get back to the places I love the most, the court and the field, soon."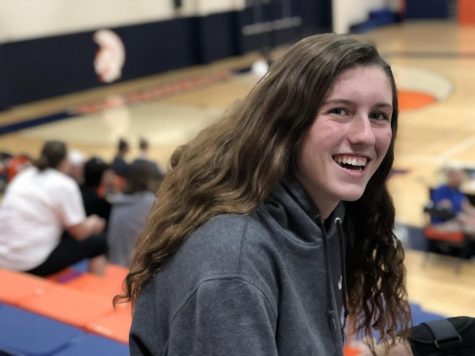 About the Writer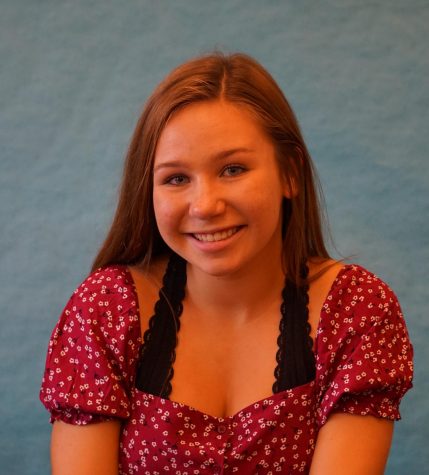 Mallory Gillespie, Video Editor
Mallory Gillespie is a video editor for the Broadcaster. She is a junior at Hershey High School and a second year member at the Broadcaster. Mallory also...