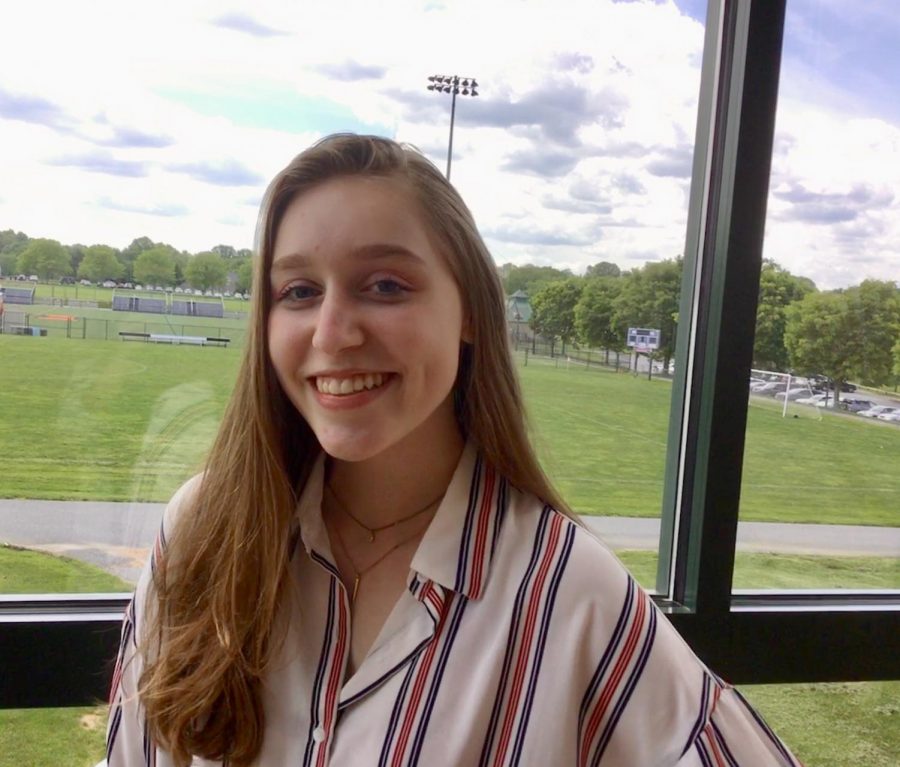 When sophomore Katie Copeland auditioned for Hershey High School's 2019 winter musical, Anything Goes, she never expected to be the only person given a lead role who wasn't a senior. However, hailed by Myah Koepfer during senior speeches on the day of the show's last performance as "the sophomore who got a lead," this is exactly the position Copeland was put in.
Copeland has been acting in various community theatres for years, the Hershey Area Playhouse most prominently. Her mother signed her up for various classes there to try and ease her shyness as a child. She finally got the chance to act in a school production for the first time in this year's fall play, Our Town, where she also played a lead character.
When she first found out that she would be playing a lead character in Anything Goes, she was intimidated by the thought of working with a group of upperclassmen on such a large production. However, Copeland grew to become good friends with all of the cast members, seniors and freshman alike.
Securing the role of Hope Harcourt was a trial in and of itself for Copeland. She was sick over the days that prospective cast members were supposed to learn the assigned songs and dances for the audition, and she was still trying to overcome her illness by the time her audition came around.
Despite all this, Copeland still managed to get the role. She believes it was ultimately a result of not just talent, but also of experience and professionalism that came from both community theater and participation in the fall play.
Copeland regards her experience in the musical as one of the most fun productions she has taken part in as an actor. The best part, she says, was making a lot of new friends within the show that she would likely not have had relationships with otherwise.
As for what's next for the actress, Copeland plans on participating in the fall play and winter musical during both of her final years here at Hershey, and she also intends to take on a role in the spring play in her senior year. She is also currently working on a production of James and the Giant Peach Jr. at a community theater in Mannheim.