Hershey Theatre Announces Four Upcoming Shows
The Hershey Theatre recently revealed four new Broadway musicals will perform on their stage in the near future: Once on This Island, Charlie and the Chocolate Factory, Anastasia, and Waitress.
Charlie and the Chocolate Factory
The first of the shows to be performing will be Charlie and the Chocolate Factory from September 10-15. This musical retells the story of the classic movie by Mel Stuart. It is about a young boy (Charlie) who receives the opportunity to spend a day at Willy Wonka's chocolate factory with a group of other children and their parents. Throughout the day Charlie and the group experience many strange encounters set up by the wild Willy Wonka himself. Music for the show was done by Marc Shaiman, and lyrics by Shaiman and Scott Wittman.
Once on This Island
Next up will be the musical Once on This Island directed by Michael Arden. The show will be running from December 3-8. The story takes place upon an island where a peasant girl named Ti Moune meets a wealthy boy from the other side of the island who she begins to have romantic interest in. The gods who look over the island then make a bet over the two arguing over which is stronger, love or death.
Waitress
This show is about a woman named Jenna who is pregnant, though she does not want to be. Jenna is unfortunately stuck in a small town with her abusive boyfriend, and uses her talent of baking to create her own inventions which acts as a coping mechanism for her. Waitress was inspired by the original music album by Sara Bareilles. April 14-19 will be the performance dates for the musical.
Anastasia
Anastasia follows a young woman who witnessed and escaped the execution of her own family. She escapes to Paris where she is chased by Soviet officer attempting to silence her. Along the way, Anastasia meets friends who help her uncover the truths of her past life. Music and lyrics of the musical were done by Lyn Ahrens and Stephen Flaherty. The musical will hit the stage of the Hershey Theatre from July 21- 26 in 2020.
About the Writer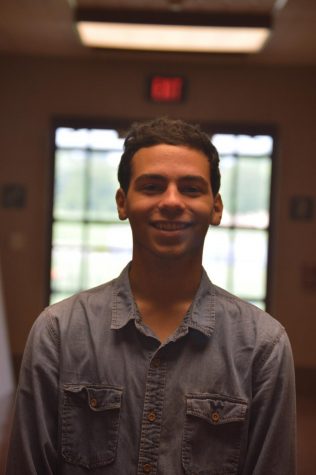 Chris Santiago, Copy Editor
Chris Santiago is a copy editor for the Broadcaster. This is his second year writing for the Broadcaster. Chris's interests include theatre, his pet...