Author Sherry Knowlton talks human trafficking at Hershey Library event
Melina Dhital and Lisa Wang
May 1, 2019
Author Sherry Knowlton shared her knowledge regarding human trafficking to local audiences through a presentation on her research at the Hershey Public Library on Sunday, April 28, 2019.
Knowlton is a retired former Deputy Secretary for Medical Assistance with the Commonwealth of Pennsylvania. Additionally, she has written a series of suspense novels. Knowles is frequently a speaker on topics such as the importance of research and social issues in fictional writing.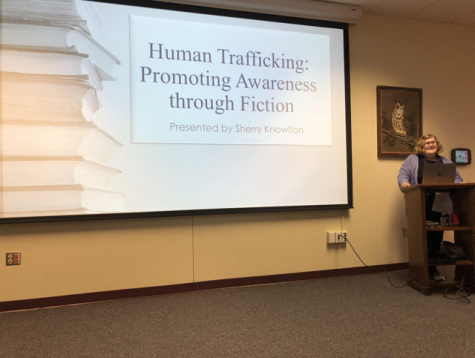 "It [human trafficking] is in the shadow, and it is hidden," said Knowlton as she began her speech. Knowlton started to gain awareness of human trafficking many years ago and hoped to spread the issues and words around because she found them interesting yet merciless.
Participation in the act of trafficking humans is considered as a violation of human rights, and sex trafficking is a quintessential example. According to Knowlton, "100,000 underage girls are sold for sex each year while the average age varies from 12 to 14. Minors can be sold to about 10 to 15 times a day." Furthermore, an estimation done by the Polaris Project website showed that 40.3 million victims are globally trafficked, out of all those victims, 25% are children.
Illegal trafficking of humans also includes forced labor and more, in which Human Trafficking Center, an organization who seeks to sent people in the traffic free, explained that 42 percent of victims who suffer from state-imposed labor are males.
When discussing the current situations of human trafficking in South Central Pennsylvania, Knowlton said, "A lot of times people think that like, nah, that's[human trafficking] something that happens overseas, something that happens in California, it can never happen here. But it happens anywhere."
Brought up by Knowlton and reported by ABC 27 News, the State Police are trained to identify the victims in I-84 and I-83 corridors in Harrisburg. The most frequent type of trafficking in there is where the boyfriend figure prostitutes young girls by emotional or physical abuse.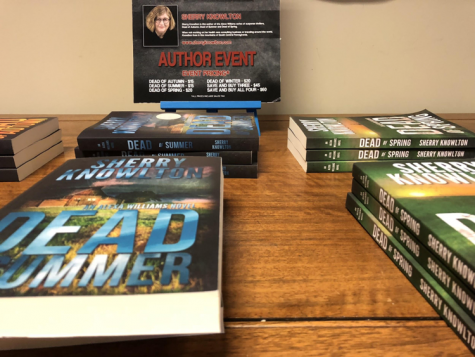 Editor's note: The national human trafficking hotline, 1(888)373-7888, is for anyone who needs help. With the option to text, on the number 233733 text "HELP" or "INFO", the hotline's texting option is opened 24 hours and all seven days. More than 200 languages are provided, so there should be no inconvenience in contacting and getting the necessary support.