Hershey Wrestling Defeats Redland In A Controversial Match
The Hershey Trojans wrestling team defeated the Redland Patriots 35-34 by Criteria A on Thursday, January 10, 2019.
Normally the losing team is decided by the time both teams shake hands, but in a turn of events, for the Trojans that was not the case.
With one weight class left in the match the score was 31-36 with the Patriots winning. Senior Nyiem Flucas was left to wrestle in the 182 weight class. Flucas won his match by six points, but unfortunately it was not enough for the Trojans to take the lead.
After all wrestlers had competed, Redland had won 36-34. However, controversy over Redland's attire caused the ref and coaches to converse and eventually adjust the score. Due to penalties against Redland's wrestlers, who had the straps of their singlet down, two of Redland's points were deducted and the match was now even at 34-34.
To break the tie, the officials turned to criteria to decide the winner of the match. Fortunately, the Trojans came out on top and defeated Redland 35-34.
The match started off like any other match with two forfeits by the Trojans along with a win for the Trojans by sophomore Andy Burd in the 195 weight class.
With Hershey nine points behind the Patriots, Ayden Bertoldi in the 106 weight class captured another win for the Trojans by pin, and sophomore Ethan Ketner won by a major decision for the 113 weight class.
The back and forth match continued with losses for sophomore Colin Phipts at 120,  junior Mark Lavelle at 132, junior Devan Lamb at 145, and sophomore Guy Emrich at the 170 pound weight class.
The other wins for the Trojans were by Tanner Updegraff at 152 and Donte Hibbert at 160.
"Tonight was one of the craziest matches I've been apart of, may have been an interesting way to win, but I'm happy with my team and everyone who supported," said Updegraff.
The Trojans are 9-1, and their next match will be held at Northern York at 7:00 pm on Thursday January 24, 2019.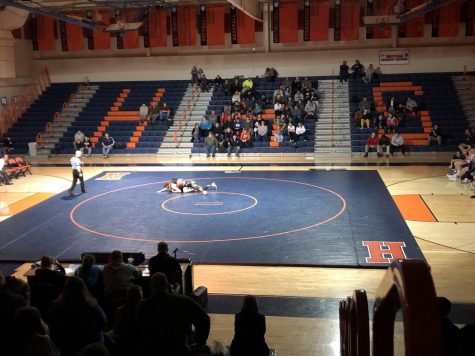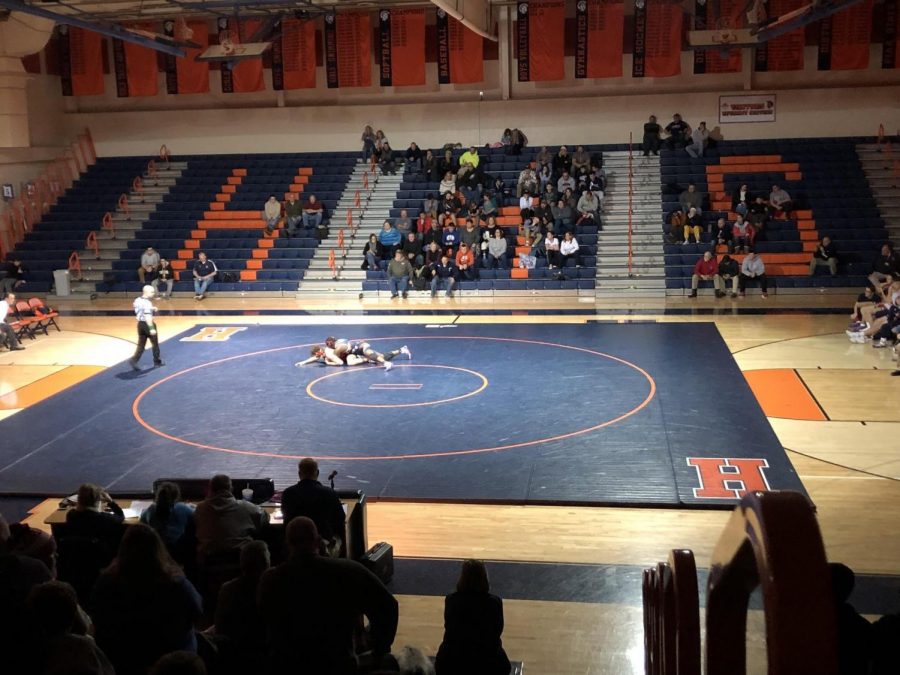 About the Writers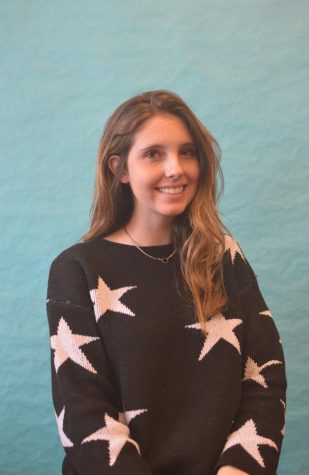 Clare Canavan, Editor-in-Chief
Clare Canavan is the co-Editor-in-Chief for the Broadcaster. She is a senior, and this is her third year writing for The Broadcaster. She enjoys traveling...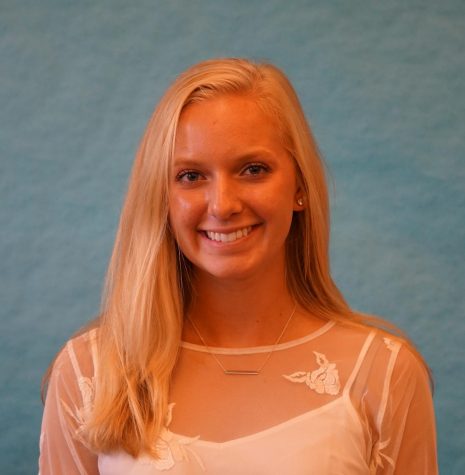 Olivia Bratton, Editor-in-Chief
Olivia Bratton is the co-Editor-in-Chief for the Broadcaster. She is a senior, and this is her third year writing for The Broadcaster. In addition to Journalism,...