HHS Students Become YouTube Creators
"I wanted to do something different, something where I can showcase who I am," said HHS senior Molly Glus.
Comment, like, and subscribe. These three common words are often spoken at the end of many YouTube videos, like those of senior Molly Glus. As the television viewing rates continue to decrease, the popularity of commenting, liking, and subscribing to YouTube videos is only increasing.
In Hershey High School (HHS), many students are following the popular trend, creating a variety of different YouTube videos for the world to see. According to three HHS YouTubers, junior Alexa Blankenbiller, senior Molly Glus and freshman Alex Pryor, having a YouTube channel can be a fun and creative outlet, but it can also come with difficulties.
A recent study conducted by Pew Research Center found that 85 percent of teenagers use the YouTube platform.  
All three students were inspired to create content on this platform for a variety of reasons. All of the YouTubers previously had a love of taking photos and videos, and they all regularly posted on other social media sites like Instagram and Snapchat. On YouTube, 'creators' personalities can be shown with viewers compared to sites like Instagram and Twitter.
"I started my channel because I wanted my followers on Instagram to see my personality, and not just receive glimpses of my personality from my story or captions," said Pryor.
Popular YouTubers also inspired young teens to create their own content. James Charles' makeup tutorials, Emma Chamberlin's vlogs, and Alisha Marie's lifestyle videos, for example, showed the students that on YouTube, you can create any content you enjoy to create. These famous YouTubers have made brands for themselves and are making a living off of their own creativity. Similar to Pryor, Glus explained that her goal for her channel, named Molly Glus,  was to better showcase herself and her creativity through lifestyle and fashion videos.
"YouTube is a place where you can have fun while creating whatever content you want. I can express myself and do something out of my comfort zone at the same time," said Glus.
YouTube channels come with a lot of work. Blankenbiller, who posts vlog style videos on her channel called Alexa Blankenbiller, takes about an hour of footage throughout her day, and then she edits the footage for about another hour. Whereas Pryor, who posts makeup tutorials on Alex Madden Makeup, films for about 3 to 4 hours.
Creating these channels and stepping out of their comfort zone can also cause a lot of discomfort for students. Their peers may not appreciate or be kind to their fellow classmates putting themselves out there so much.
"Challenges are people coming up to you, and them making fun of it. It does not really bother me because I am doing something I enjoy and have fun with, and they don't have the guts to do it," said Blankenbiller.
Overcoming the backlash and hate may be hard for others, but these students expressed that many positives can come out of creating a YouTube channel. For example, Blankenbiller finds that creating her channel brings her happiness because she is doing something different from everyone else around her.
As these young creators create more videos, a goal for all three is to expand their following. Although none of the three want to make YouTube a full time career, many YouTubers can create a career out of their channel and brand. According to Business of Apps, videos can get sponsored by brands or make money off of YouTube ads. The more the video is watched, the more money the YouTuber will make.
Pryor says his goals are to keep posting and to keep gaining subscribers. Blankenbiller and Glus also agree that with every video, the goal is to grow their audience.
"As I gain more followers, my goal is to use my growing platform to raise awareness for issues that I think are prevalent in the world. Whether it just be to add positivity to my subscriber's lives, I want become a voice for our generation and work to promote change," said Glus.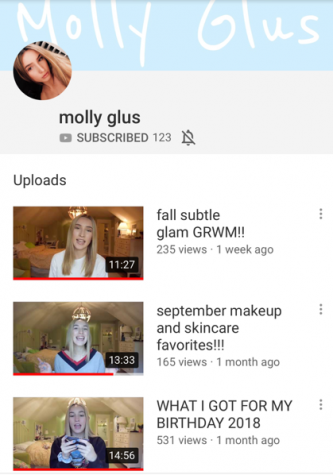 About the Writer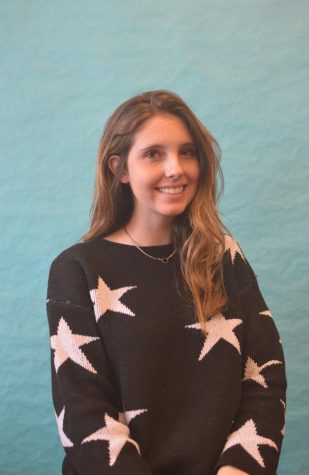 Clare Canavan, Editor-in-Chief
Clare Canavan is the co-Editor-in-Chief for the Broadcaster. She is a senior, and this is her third year writing for The Broadcaster. She enjoys traveling...