Sophomore Caroline Corcoran takes over first singles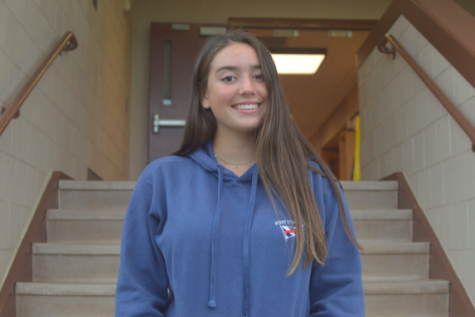 After four consecutive years with the same top player, Hershey Girls Tennis has a new #1 single.
Sophomore Caroline Corcoran has recently surfaced as the #1 singles player and district doubles player. Following her very successful season last year, Corcoran was moved up to the top position on the team.
However, this type of talent doesn't happen overnight. Corcoran began playing tennis at age 4, and then started playing competitively at age 10.
"My parents are big tennis players so they started my whole family playing very young," said Corcoran.
Corcoran explained that tennis has been a huge part of her life since she could remember, having spent twelve years learning new techniques.
"She has a very consistent backhand, quick hands with an excellent net game, and great communication with her teammates," said Head Coach Jessica Karl.
Unlike a lot of players, Corcoran enjoys backhand strokes. Corcoran is also left handed, and believes that it gives her an advantage since most other players are not.
In addition to her advanced backhand, Corcoran also feels strongly about her pre-match warm up.
"Getting a good stretch and warm up is essential to me playing well. If I'm not warmed up and on my feet, there is not a good chance of me winning," said Corcoran.
Besides years spent perfecting this sport, Corcoran also puts a lot of effort into tennis in her day-to-day life.
"A big part of getting ready for the season is just to practice playing against all different types of players throughout the year," said Corcoran. Corcoran stressed the importance of learning to adapt to different playing styles due to the diversity within the sport.
Corcoran plays tennis more than 5 days a week. The girls tennis team either practices or plays a match every day of the school week.
"Whether there is a game or not, we are out on the courts working," said Corcoran.
Corcoran's drive and hard working attitude has majorly contributed to her accomplishments in tennis.
"She has really worked hard over the summer and throughout the season to be a tough #1 singles player this year!" said Karl.
Last year, the girls tennis team became Mid Penn Champions and made it to the third round of states. Corcoran has high hopes for the team again this year.
"Although many seniors graduated last year, our lineup is still very promising," said Corcoran, "We have a very good chance of making it to states again."
About the Writer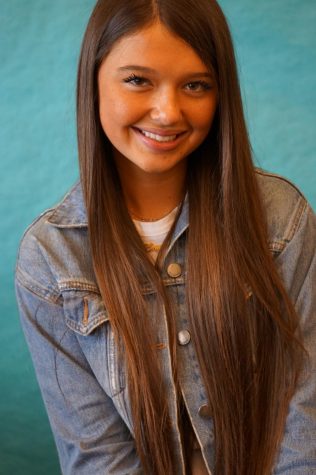 Emma Quillen, Reporter
Emma Quillen is a Junior and is a reporter for The Broadcaster. This is her 3rd year writing for The Broadcaster. Emma enjoys music, spending time with...